Bill Gates Predicts Almost No Poor Countries Left By 2035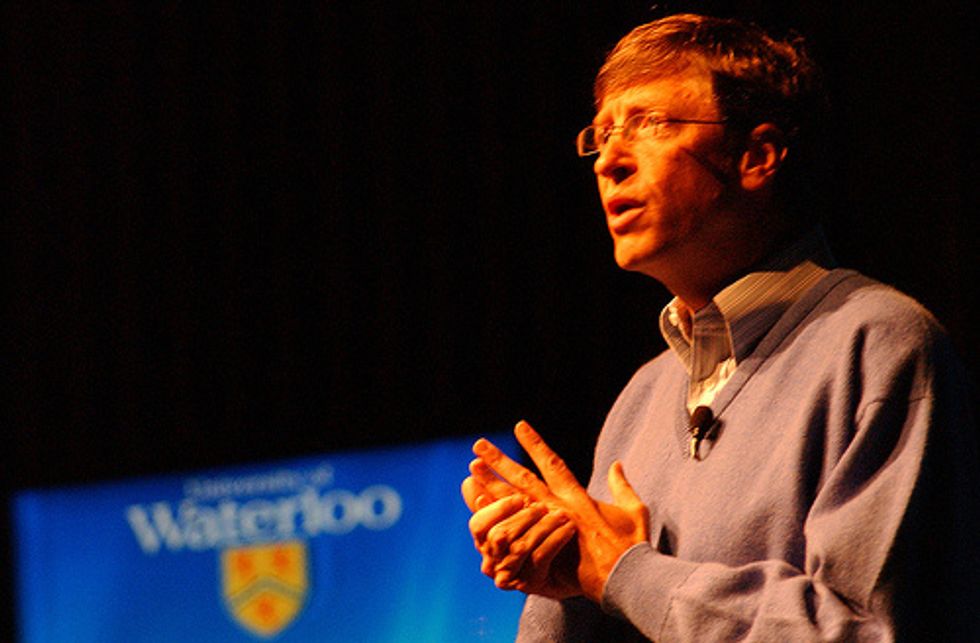 By Shan Li, Los Angeles Times
LOS ANGELES — Billionaire and former tech mogul Bill Gates predicts that there will be almost no poor countries left in the world by 2035.
Almost all nations will be either lower-middle income or wealthier, and most will have surpassed the 35 countries that are currently defined by the World Bank as low-income, Gates says in his annual letter for the Bill and Melinda Gates Foundation.
In the letter, Gates and his wife try to dispel what they say are myths about global poverty that hinder development: Poor countries are destined to stay that way, foreign aid is not helpful and saving lives leads to overpopulation.
The first myth, about poverty-stricken countries staying down, has been negated by the jumps in income of countries around the world, the letter says. Gates points out that since 1960, China's real income per person has gone up eightfold, India's has quadrupled, and Brazil's has almost quintupled.
"In the next two decades, desperately poor countries will become the exception rather than the rule," Gates wrote. "Billions of people will have been lifted out of extreme poverty."
The billionaire also says that critics of foreign aid tend to cite examples about waste and ignore the overall good that such aid has delivered to people in need through goods and services.
As for the Mathusian notion that saving lives ultimately will lead to overpopulation, Melinda Gates writes that countries with high child-mortality rates — such as Afghanistan — actually have high birth rates as well. Families in nations where children tend to survive to adulthood usually decide to have fewer kids, she said.
Photo: Batmoo via Flickr