Bill To Overhaul Mental Healthcare Draws Praise And Criticism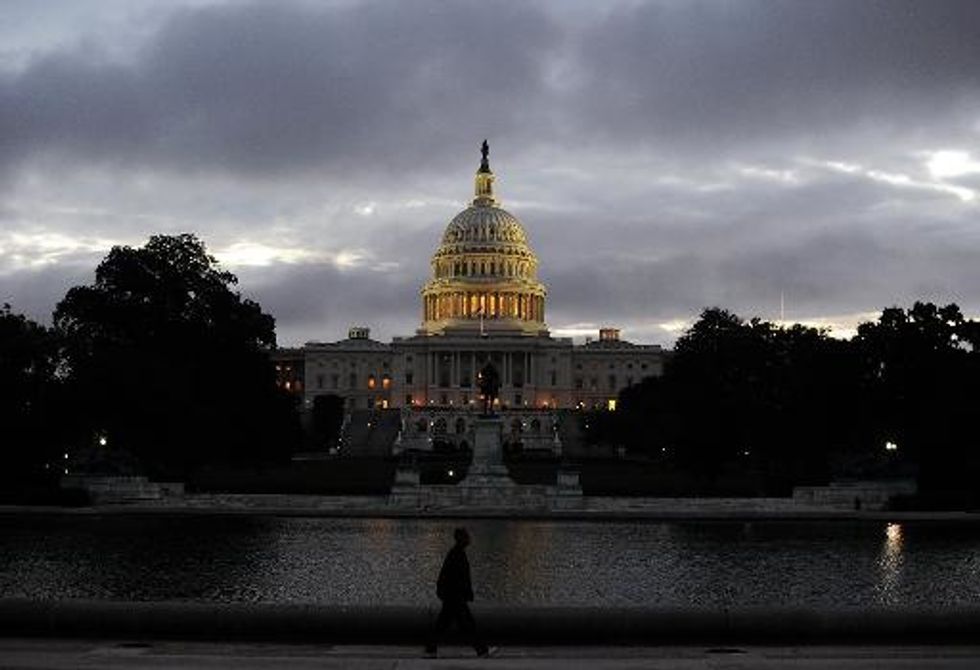 By Stacey Burling, The Philadelphia Inquirer
PHILADELPHIA — A Pittsburgh congressman who is also a clinical psychologist is pushing an ambitious overhaul of the country's mental healthcare that is winning praise for its breadth — but also criticism from patient advocates who fear it would erode the rights of the mentally ill.
Rep. Tim Murphy's bill, the Helping Families in Mental Health Crisis Act, came partly in response to the Sandy Hook shootings in Newtown, Connecticut. It is also a response to parents who want desperately to help sick children who are sometimes unable to help themselves.
The Republican lawmaker wants to make it easier to force people with serious mental illnesses into inpatient and outpatient treatment and to involve family members in their care.
Among many other things, the 135-page bill would also reward evidence-based treatments, expand access to inpatient beds, expand mental health awareness training for first responders and require more reporting on the role of serious mental illness in crime.
It would also bar federally funded disability rights groups from lobbying or suing on behalf of patients. "The system's broken and it needs to be fixed," Murphy said. "I think we've mishandled this for decades."
After patients were released from psychiatric hospitals in the 1960s, he said, the network of community services they needed never fully materialized. What we have now is "inadequate" and "disjointed." People with serious mental illnesses — schizophrenia, bipolar disorder and chronic depression — wind up in emergency rooms or become homeless. He said 20 to 50 percent of prisoners are mentally ill. "We've closed hospitals, and we've opened up jails."
Murphy thinks better care, including forced treatment, could prevent many crimes. "I believe in many cases if we had gotten to them and helped them, these cases would not have occurred," he said.
The complex bill is still in a House committee. It has 76 co-sponsors, 50 Republicans and 26 Democrats. It does not yet have a Senate champion.
Parents say mental health professionals use the privacy provisions of the Health Insurance Portability and Accountability Act (HIPAA) to withhold information about the seriously mentally ill — even whether the person is getting treatment — from their families. Murphy is calling for a broader interpretation that would give some family members more access.
Typically, patients must be considered a danger to themselves or others to be hospitalized against their will. The Murphy bill is calling for a broader "need for treatment" standard. It would also encourage use of assisted outpatient treatment, which forces people to accept outpatient services. Most states already have assisted-outpatient-treatment laws, but many don't use them much.
Some mental health groups are in the awkward position of admiring the scope of the bill, which contains many popular elements, while worrying that its attempts to force more treatment and expand parental involvement will alienate the mentally ill.
"There are strong feelings on both sides within our organization," said Ron Honberg, national director of policy and legal affairs for the National Alliance on Mental Illness, an advocacy group that includes both the mentally ill and their families.
The group wants to keep the bill alive. "This bill is the most comprehensive piece of mental health legislation that I've seen in many years, if ever," he said. Murphy "incorporated into his bill legislation that (the National Alliance on Mental Illness) and other organizations have worked on for years."
People aligned with the psychiatric-recovery movement — its message is that people with mental illnesses can improve and participate well in work and relationships — argue that even people who resist treatment are usually better off being allowed to choose care voluntarily and decide whether families are in the loop. They say efforts to reduce stigma, help parents recognize and respond to early signs of mental illness, improve care quality and use peers for support are better than force.
"I don't think creating more involuntary programming is the way to go," said Joseph Rogers, chief advocacy officer for the Mental Health Association of Southeastern Pennsylvania. He doubts provisions in the bill would have prevented many of the tragic episodes that have made lawmakers eager to do something.
He thinks providing a range of intensive voluntary services, as Philadelphia does, is the best way to get patients to take responsibility for their own health. "Intensive engagement is what we're about," he said.
The Treatment Advocacy Center, a Virginia-based group that has long argued that a subset of the mentally ill would benefit from more aggressive treatment, fully supports Murphy's bill. Fuller said it wants better intervention for the small group of revolving-door patients who are in and out of hospitals and jails, who have a history of violence or suicide attempts.
"Our whole mission is to create access to treatment for … the people who can't seek treatment for themselves because they are too ill," she said.
AFP Photo/Jewel Samad