Billionaire Ken Langone Walks Back Nazi Comment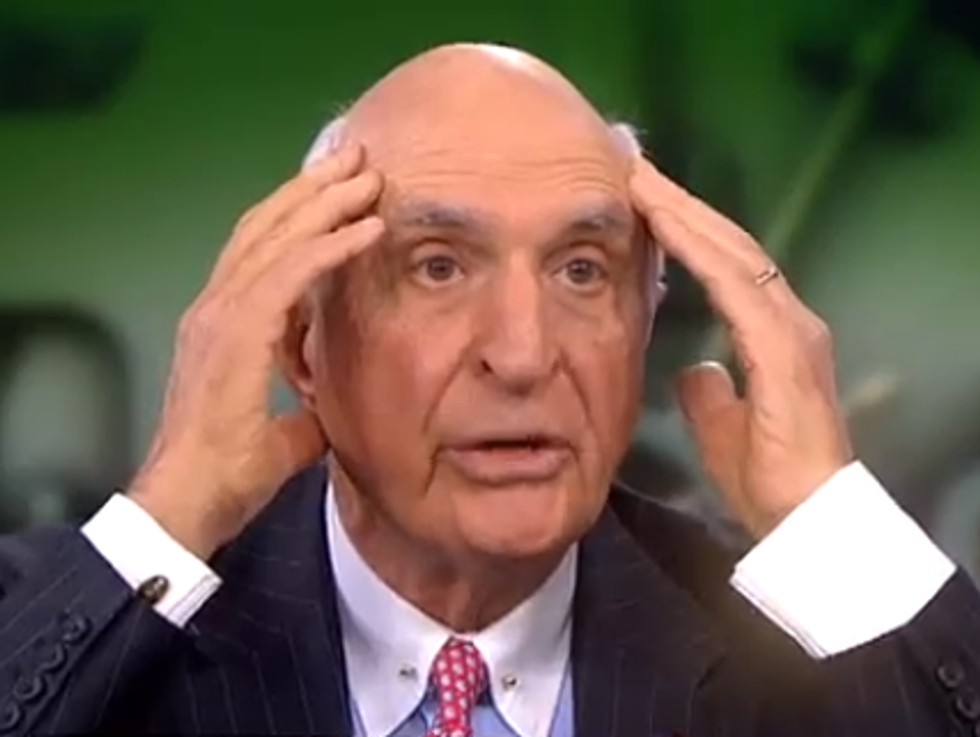 Billionaire political donor Ken Langone has acknowledged that his recent comments comparing Nazi Germany to the current populist fervor in the United States "may well have been [inappropriate]."
On Tuesday morning, Politico published a report tracing populist sentiment in the United States and the subsequent response by wealthy donors, who fear the worst. How bad is it for the embattled 1 percent? According to Langone, the populist climate in the United States is similar to Germany just prior to the rise of the Third Reich.
"I hope it's not working," Langone told Politico. "Because if you go back to 1933, with different words, this is what Hitler was saying in Germany. You don't survive as a society if you encourage and thrive on envy or jealousy."
Later on Tuesday, the billionaire walked back his claims in a statement. "My remarks were intended to discourage pitting one group against another group in a society," he said. "If my choice of words was inappropriate — and [it] well may have been that — I extend my profound apologies to anyone and everyone who I may have offended."
Despite his quickly issued — and carefully worded — apology, Langone's initial comparison between U.S. populism and totalitarianism in Europe has become increasingly popular with the Masters of the Universe crowd.
The latest (possibly satirical) example of this ignorant rhetoric was published Wednesday in The New York Observer. "I feel like I'm living in East Germany or Moscow," a Wall Street worker is said to have told the Observer of life on Manhattan's tony Upper East Side. The Wall Streeter continued his analysis of the largest U.S. metropolis: "It's not a Woody Allen movie anymore. It's Moscow on the Hudson."
Amazingly, Langone is not the first U.S. billionaire to make a Nazi analogy. Venture capitalist Tom Perkins famously wrote a January 24 op-ed in The Wall Street Journal, which included lines like: "I would call attention to the parallels of fascist Nazi Germany to its war on its 'one percent,' namely its Jews, to the progressive war on the American one percent, namely the 'rich.'"
So while Langone acknowledged his recent Nazi comment may have gone too far, it did provide another blatant example of misplaced fear by the paranoid 1 percent.
To ensure his wealth remains safe from the many populist forces closing in, maybe Langone should refocus… and fight the real enemy.
Screenshot: YouTube