Billy Graham's Granddaughter Calls Out Right-Wing Evangelicals For Excusing Trump
@AlterNet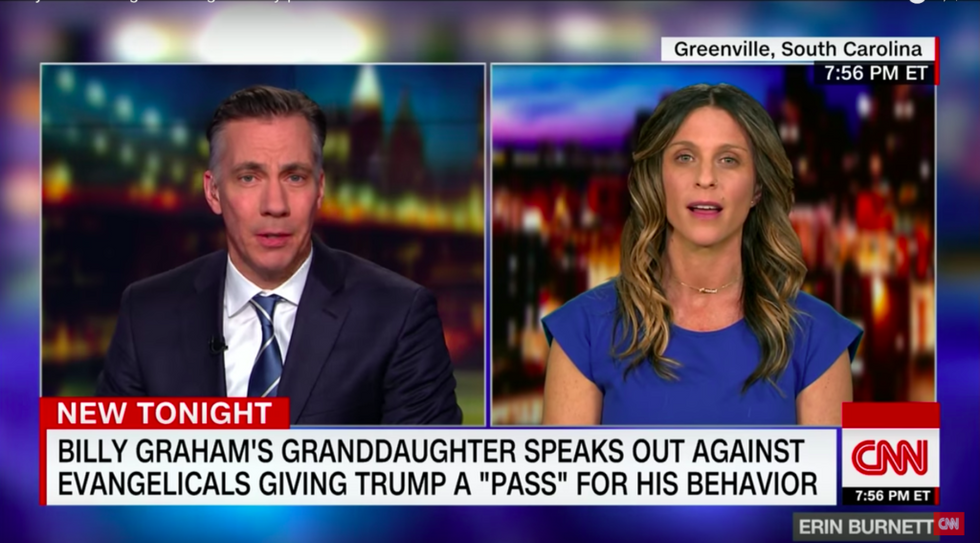 Jerushah Armfield, granddaughter of famed evangelist Billy Graham, criticized both President Donald Trump and the evangelicals who support him in a Friday CNN appearance.
She began by attacking evangelicals for excusing Trump's awful behavior under the guise of forgiveness.
"In order to forgive somebody, that individual needs to repent and apologize," she told host Jim Scuitto. "And I don't think America has seen that from our president in any scenario, really."
Scuitto asked whether evangelicals, including her uncle Franklin Graham and grandfather, would be as lenient if former President Barack Obama had an extramarital affair with a porn star. "I think we all know the answer to that," Armfield responded, dismissing her own relatives as "these evangelicals."
Armfield later said that she wished evangelicals who support Trump's policies on subjects like abortion would have the decency to say his behavior "disgusts" them, because they are "sending the wrong message to the world about what Christianity is."
Watch the clip below.