Bin Laden's Papers Show He Studied U.S. Terrorism Investigations And Military History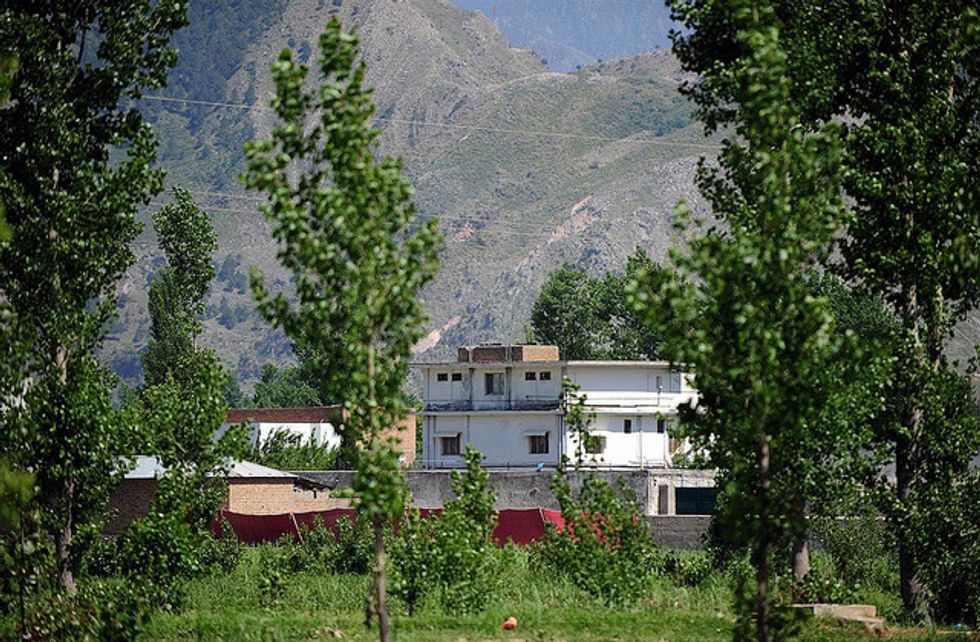 By Brian Bennett, Tribune Washington Bureau (TNS)
WASHINGTON — The Obama administration on Wednesday released details of what it calls "Bin Laden's Bookshelf," more than 400 documents, reports, books, and other materials seized during the May 2011 raid by Navy SEALs in Pakistan that killed Osama bin Laden.
The public release, the most expansive since the raid, suggests that the now-dead al-Qaida leader had eclectic interests and closely followed U.S. policy and operations relating to the terrorist network he founded.
He regularly downloaded U.S. indictments of accused terrorists as well as applications for U.S. passports, visas, and other immigration documents. His library of several dozen English-language books included works by Bob Woodward and Noam Chomsky.
And his collection of downloaded media included a Los Angeles Times review of a BBC documentary from January 2005.
The trove also included dozens of newly declassified letters, in Arabic with English translations, between bin Laden and his lieutenants around the globe. Bin Laden wrote about fundraising and recruiting young leaders as well as how the terrorist group could take advantage of the unrest in the wake of the Arab Spring protests.
Bin Laden also collected 19 reports on France's economy and military capabilities, indicating an interest in launching attacks inside the country. The raid also seized about 30 computer manuals, as well as documents believed to be used by other members of the bin Laden household, such as a video game guide for "Delta Force: Xtreme 2," silk-screening instructions, and a sports nutrition pamphlet.
The release comes as the administration struggles to gain ground in Iraq and Syria against Islamic State, the al-Qaida offshoot that has overshadowed bin Laden's organization as a terrorist threat around the globe.
It also serves to rebut claims by legendary journalist Seymour Hersh that the SEAL commandos took nothing from the compound in the city of Abbottabad.
Still, the material reveals more about bin Laden's years in forced solitude than it does about the organization that launched the September 11, 2001, terrorist attacks that killed almost 3,000 Americans.
Intelligence officials are considering hundreds more documents for release "in the near future," Jeffrey Anchukaitis, a spokesman for the director of national intelligence, said in a statement.
"All documents whose publication will not hurt ongoing operations against Al Qaeda or their affiliates will be released," Anchukaitis said.
A trickle of reports from the bin Laden raid have been made public over the last three years. Seventeen reports on the haul written by the West Point Combating Terrorism Center were released in 2012. More than a dozen additional reports have been declassified for use in court cases.
Representative Devin Nunes, a California Republican and chairman of the House Intelligence Committee, called Wednesday's massive release "a step in the right direction," but said there were "hundreds" of additional reports about information gleaned from the haul at bin Laden's compound that should be declassified and released.
"The public deserves more," Nunes said in a statement. He pushed to include a requirement in the 2014 Intelligence Authorization Act to further declassify intelligence reports about the raid.
"It is in the interest of the American public for citizens, academics, journalists, and historians to have the opportunity to read and understand bin Laden's documents," Nunes said.
Photo: DEAD Osama Bin Laden via Flickr