Bird Flu Found In Iowa; Up To 5.3 million Chickens To Be Destroyed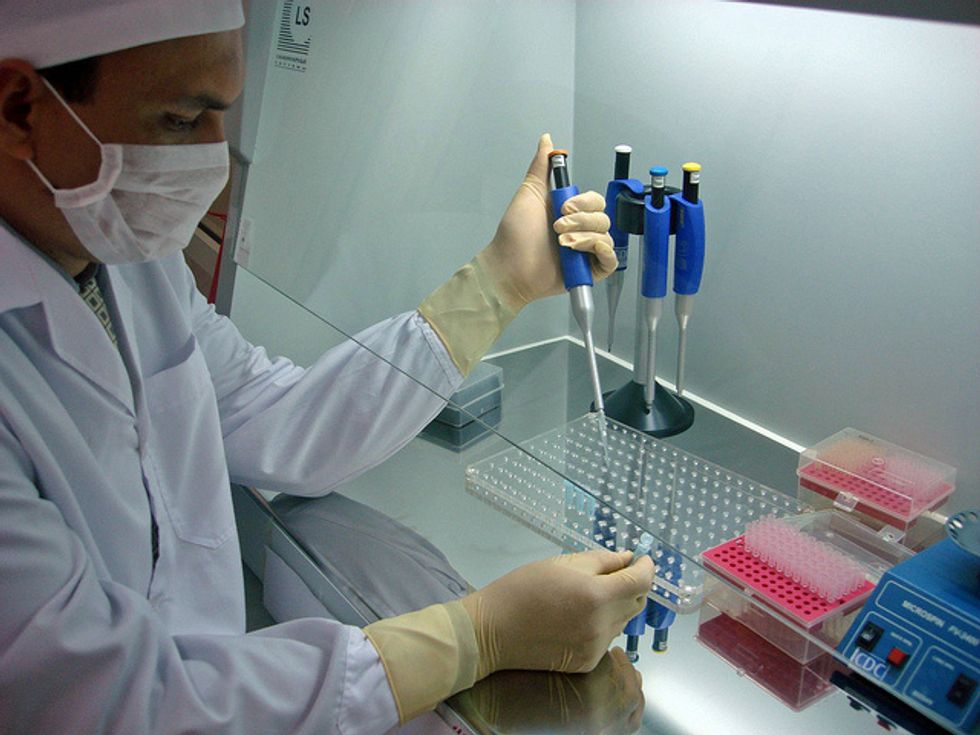 By Ryan Parker, Los Angeles Times (TNS)
H5N2 avian influenza, or bird flu, has reared its head at a commercial egg-laying facility in northwest Iowa that houses as many as 5.3 million chickens, according to state officials.
All the birds in the Osceola County facility will be euthanized, according to a statement by the Iowa Department of Agriculture and Land Stewardship. The exact number of birds at the facility is unclear, department spokesman Dustin Vande Hoef said, "but it can house as many as 5.3 million."
State officials said they had quarantined the premises. The birds will be destroyed over the next week, Vande Hoef said.
The bird flu came to light when the mortality rate for the facility's chickens began to rise and the facility decided to run tests, Vande Hoef said. He did not identify the facility's operator.
The facility houses nearly 10 percent of the state's egg-laying chickens when at capacity, officials said.
There have been no reports of people being infected, according to the state's agriculture department. And officials said they believed the risk to people from the infections in wild birds, backyard flocks, and commercial poultry "to be low."
It is the second outbreak of bird flu reported in Iowa this month.
Last week, avian influenza was discovered in a flock of 27,000 turkeys in Buena Vista County, the Des Moines Register reported. Those birds have been euthanized, it said.
On Monday, Hormel Foods Corp. said it expected to sell fewer turkeys this year because of bird flu outbreaks in multiple states, including Minnesota, where Hormel is based.
"We are experiencing significant challenges in our turkey supply chain due to the recent HPAI outbreaks in Minnesota and Wisconsin," Jeffrey M. Ettinger, the company's president and chief executive, said in a statement.
However, Hormel said it expected the bird flu outbreak occurrences to decline "as the weather improves."
The Centers for Disease Control and Prevention could not be reached for more information.
(c)2015 Los Angeles Times, Distributed by Tribune Content Agency, LLC
Photo: Laboratory specialist working on avian influenza at a renovated human health lab. (World Bank/Flickr)