Black Friday Sales Down As Shopping Habits Change
@AFP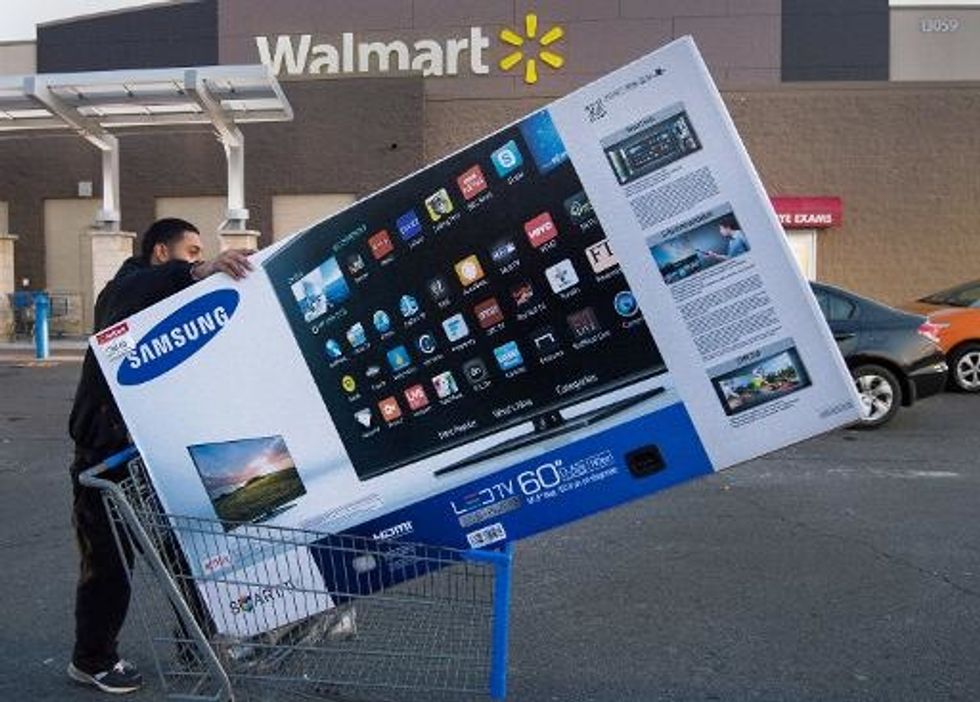 Washington (AFP) – Consumer spending during America's Thanksgiving weekend dropped compared to last year, but the decline can be attributed to an improving economy and changing shopping habits, a survey found Sunday.
According to the National Retail Federation's Thanksgiving weekend spending survey, 55.1 percent of holiday shoppers were expected to visit stores or go online over Thanksgiving weekend, down from 58.7 percent last year.
"A strengthening economy that changes consumers' reliance on deep discounts, a highly competitive environment, early promotions and the ability to shop 24/7 online all contributed to the shift witnessed this weekend," NRF President and CEO Matthew Shay said in a statement.
According to the survey, the average weekend shopper was expected to spend $380.95, down 6.4 percent from $407.02 last year.
Of that amount, $159.55, or nearly 42 percent, was spent online, down from $177.67 spent online last year.
Total spending was expected to reach $50.9 billion, down from last year's estimated $57.4 billion.
American consumers flood stores looking for steep discounts, particularly on electronics, toys and clothes during the Thanksgiving weekend, which kicks off Christmas holiday spending.
Black Friday still drew the biggest crowds: 86.9 million shoppers in stores and online.
However, the weekend has been expanded into a number of specialty commercial 'holidays': "Gray Thursday," "Small Business Saturday" and "Cyber Monday."
Of those who went shopping on Saturday, three-quarters said they did so specifically to support "Small Business Saturday," which is a growing movement to encourage residents to support local sellers.
Many online retailers also offered discounts in the days before Black Friday, possibly accounting for a reduced overall spend on the day itself.
"Early online promotions before the big weekend may have taken some of consumer's spending power with them," the NRF statement read.
The survey was conducted November 28-29 by Prosper Insights & Analytics for NRF. It polled 4,631 consumers and had a margin of error of 1.5 percentage points.
AFP Photo/Paul J. Richards