BlackBerry To Cut 4,500 Jobs Amid Losses
@AFP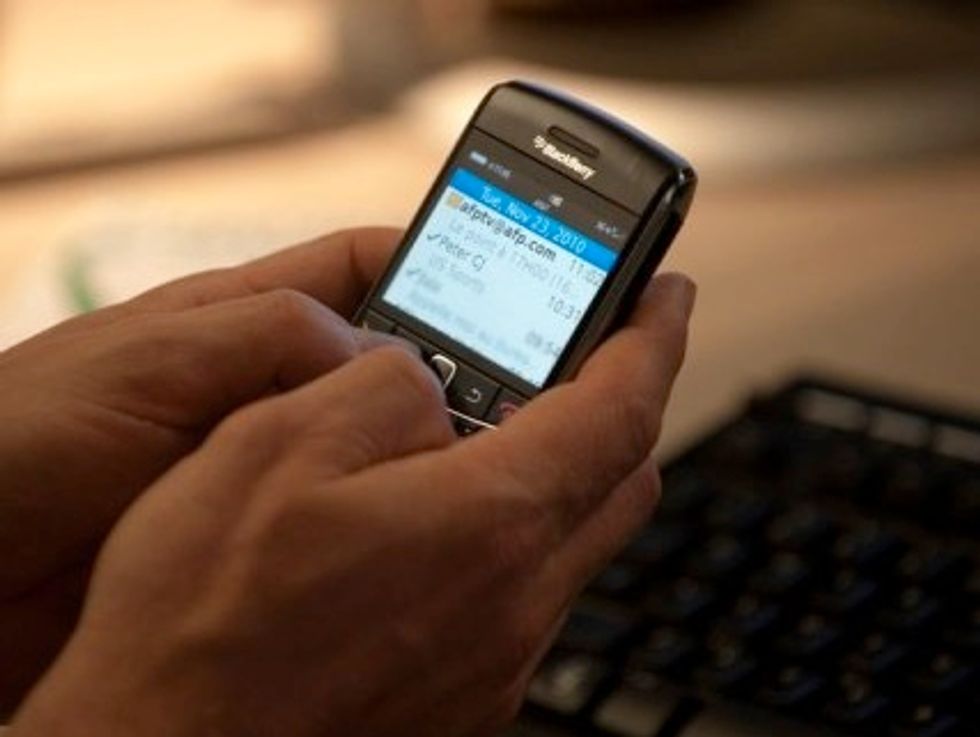 NEW YORK (AFP) – BlackBerry Friday said it would cut 4,500 jobs as the struggling Canadian smartphone maker retrenches in the face of hefty losses and weak sales of its new handsets.
BlackBerry said it expects a loss of $950 to $995 million in second quarter mostly due to writedowns linked to poor sales of its Z10 smartphone, the device aimed at reviving its fortunes in a market dominated by Android and Apple.
The company's highly-publicized launch of the BlackBerry 10 platform earlier this year failed to ignite sales. The company has said it is examining "strategic alternatives," including a possible sale of the company.
The job cuts constitute 40 percent of the company's workforce and will take staffing down to 7,000.
The loss in the upcoming quarter includes a $930 to $960 million charge resulting "from the increasingly competitive business environment impacting BlackBerry smartphone volumes" and a $72 million restructuring charge, the company said.
Revenues are projected at $1.6 billion, well below the $3.06 billion expected by analysts.
BlackBerry will cut its portfolio from six devices to four and expects to reduce its operating expenses by approximately 50 percent.
"We are implementing the difficult, but necessary operational changes announced today to address our position in a maturing and competitive industry, and to drive the company toward profitability," said chief executive Thorsten Heins.
BlackBerry shares, which were suspended ahead of the news, were off 15.6 percent in late-afternoon trade.
Photo Credit: AFP/Nicholas Kamm