Blasts In Egypt Strike Near Riot Police; Senior Official Killed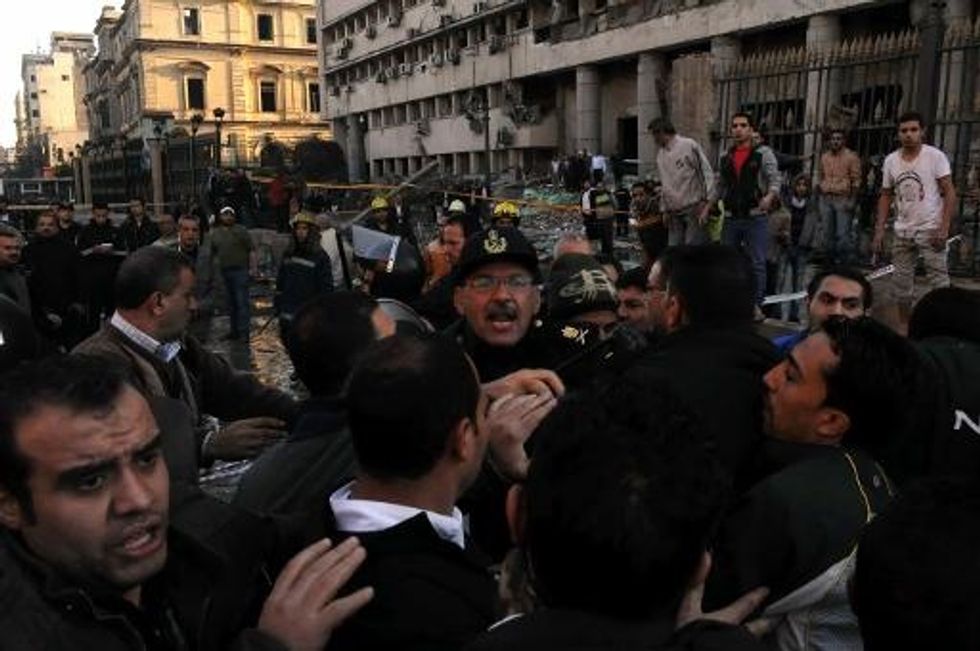 By Laura King and Amro Hassan, Los Angeles Times
CAIRO — In the latest sign of Egypt's growing volatility, a series of blasts went off outside Cairo University on Wednesday, killing a police brigadier general and injuring at least seven other people, officials and state media reported.
The three explosions took place outside the university's engineering faculty building, where students have been holding almost daily protests in support of deposed Islamist president Mohamed Morsi. The bombs apparently targeted riot police whose usual staging ground is an area close to the entrance.
There was no immediate claim of responsibility. Political violence in Egypt has surged in the nine months since Morsi's ouster. Police have cracked down hard on Morsi's backers, while hard-line Islamic groups have repeatedly attacked security forces and police and army installations.
Two bombs initially went off Wednesday only moments apart, but the third did not detonate until about an hour later, after police reinforcements, medical personnel, onlookers and journalists had converged on the scene. Officials described the devices as seemingly homemade.
The latest violent episode comes amid a newly launched presidential bid by former Defense Minister Abdel Fattah Sisi, who resigned from the army last week to run. Sisi led the coup against Morsi after overwhelming public calls for the Islamist president's removal from office.
The presidential vote is to take place May 26 and 27, with Sisi expected to easily win.
Morsi is now on trial for his life, and thousands of his Muslim Brotherhood supporters are imprisoned, including virtually all the group's senior leaders. Only those who are in hiding or have fled the country have been spared. The interim government has been conducting mass tribunals that have been heavily criticized by human rights groups and judicial advocacy organizations.
The Muslim Brotherhood has been branded a terrorist group by the Egyptian government. The Brotherhood denies carrying out any acts of violence, and other groups have claimed responsibility for most of the recent attacks.
AFP Photo/Ahmed Gamel