Blowout! Democrat Wins Suburban Pittsburgh Special Election By 48 Points
@FAWFULFAN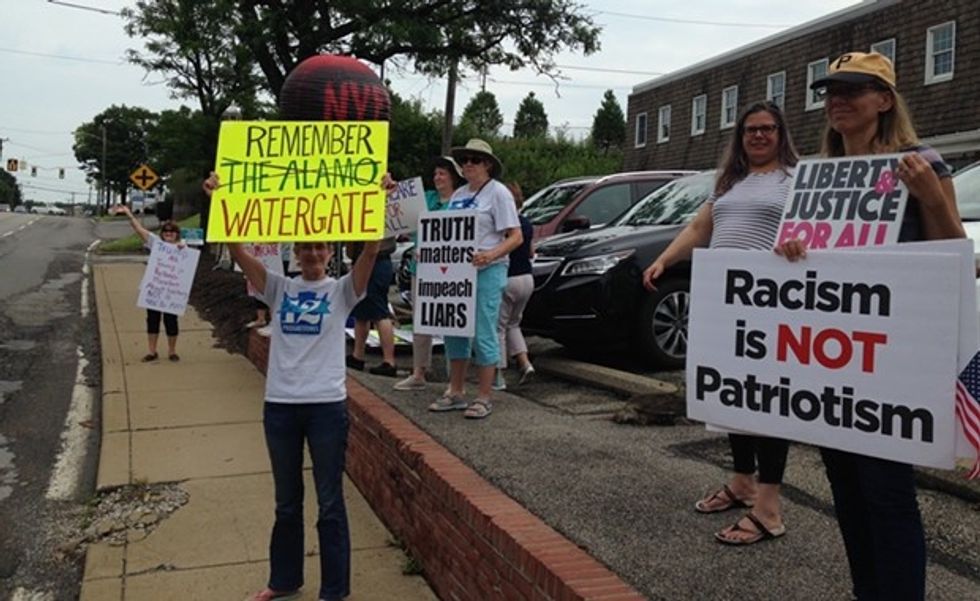 Reprinted with permission from Shareblue.
On Tuesday night, Democrats added to their list of special election victories, this time in Pennsylvania.
Democratic candidate Austin Davis, an Allegheny County executive aide, defeated Republican Fawn Walker Montgomery, a former city councilwoman, for the open seat in Pennsylvania's 35th State House District.
Davis, who 
campaigned
 on local jobs and public transportation investment, is the 
first black man
 in the county to be elected to the Pennsylvania House of Representatives outside of downtown Pittsburgh.
The district, which encompasses the southern suburbs of Pittsburgh in the Monongahela Valley, was vacated by former state Democratic Rep. Marc Gergely, who pleaded guilty to two misdemeanors last month for using his office to facilitate the operations of an illegal video gambling machine ring.
While this district was always expected to remain in Democratic hands, Davis outperformed all expectations, winning 74 to 26. As James Lambert of Daily Kos Elections notes, he over-performed Hillary Clinton's margin in the district by 30 points, and President Barack Obama's margin by 12 points. Further, he notes, "So far, in 2018, Democrats running in special state legislative elections have outperformed 2016 by an average of 23%. (In 2017, the average was a 10% overperformance across 70 state and congressional races.) This is a BFD."
Pennsylvania will soon be facing another, larger special election for the 18th Congressional District, vacated by GOP Rep. Tim Murphy, who resigned in disgrace after he was exposed urging his mistress to have an abortion. This district is much more conservative, although the Democratic candidate, Marine veteran and prosecutor Conor Lamb, is polling within striking distance of victory, as Trump frantically rushes to campaign for the GOP there.
After Trump's razor thin victory in Pennsylvania two years ago, Democrats in the Keystone State are reasserting themselves, and putting him on notice that the only wall he is building is the Blue Wall.