Bobby Jindal Announces Run For President With Bizarre Video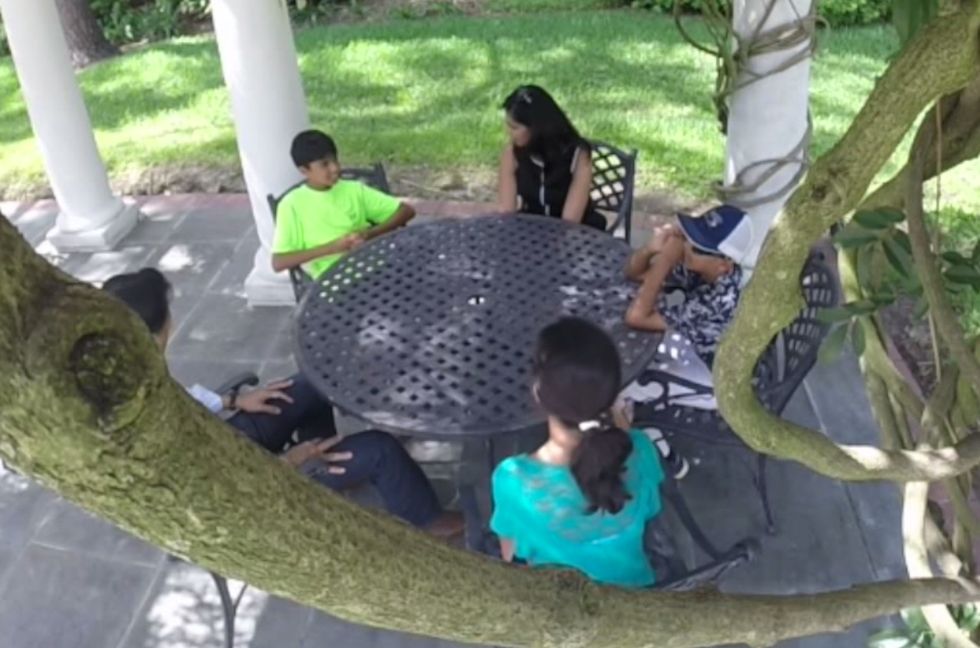 Not wishing to duplicate the efforts of the other contenders in the congested GOP primary — with their slickly produced announcement videos, full of cityscapes and rallies and time-lapse footage of clouds rolling over amber waves of grain — Bobby Jindal (R-LA) released a strange home movie to signal his entry into the presidential race.
Shot from an apparently concealed camera strategically placed in a tree and pointing down at Jindal and his family seated around a table in a back yard, the video begins with Jindal telling his children that he's got an announcement to make — and he wanted them to be the first to know.
"Mommy and daddy have been thinking and praying about this a lot," Jindal says. "We wanted to talk to you first."
The audio is muffled and Jindal is obscured by a tree branch, but he does seem to be telling them that "we have decided we are going to be running for president," as casually as if he were announcing where they're going for dinner.
His children seem neither surprised nor enthused.