Boehner: Congress Should Vote On IS Strikes In January
@AFP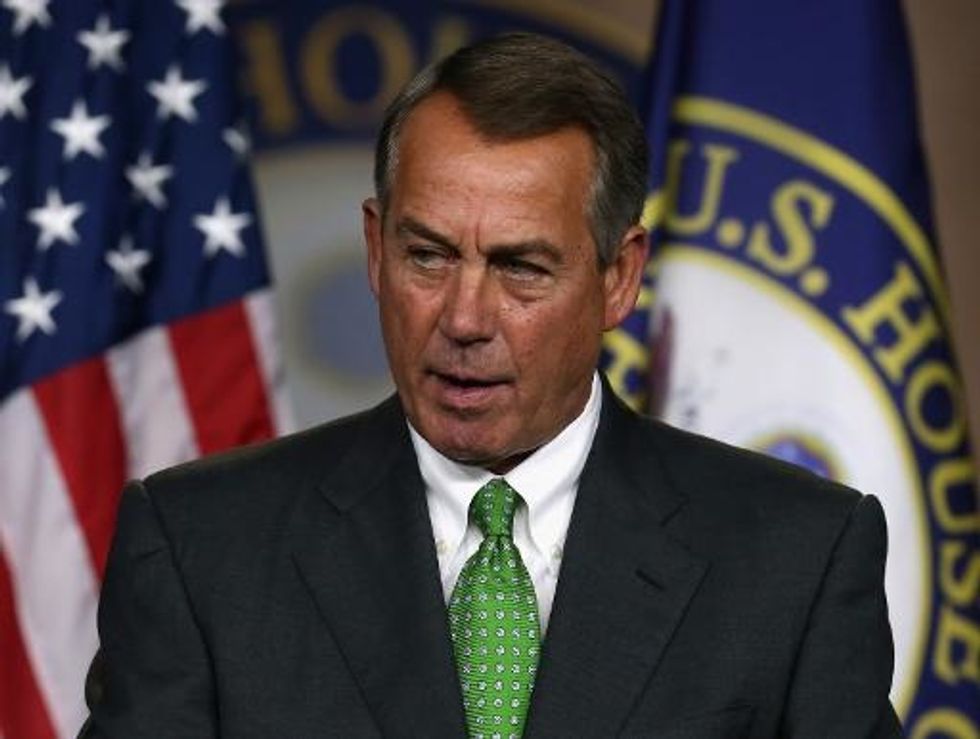 Washington (AFP) – Congress should not vote on using U.S. military force against Islamic State militants until the new legislative session gets underway early next year, the top House Republican said Thursday.
The United States and coalition partners are already carrying out air strikes against IS targets in Iraq and Syria, with more than 200 raids since President Barack Obama gave the order on August 8.
But the U.S. leader ordered the campaign under an authority granted to his office by Congress in 2001 for military action to combat the Al-Qaeda group following the September 11 attacks.
Numerous lawmakers, both Republicans and Democrats, argue that the 13-year old mandate cannot be used to cover current operations and that Obama must seek new congressional authorization.
Speaking to the New York Times, House Speaker John Boehner said he is in favor of holding a vote on the current military operation, but only after the new Congress has been seated early next year.
"I have made it clear that I think the House and the Congress itself should speak," Boehner said.
But he argued it would be ill-advised to vote during the "lame-duck" session — the two-month interregnum when the current Congress wraps up business and new lawmakers prepare to take office.
"Doing this with a whole group of members who are on their way out the door, I don't think that is the right way to handle this," Boehner told the Times, urging Obama to seek authorization in January.
"I would suggest to you that early next year, assuming that we continue in this effort, there may be that discussion and there may be that request from the president," Boehner said.
Most U.S. lawmakers have already departed Washington and hit the campaign trail ahead of the midterm vote, and are not due to return to Congress until November 12.
Depending on the outcome of the elections for open seats in the Senate, he composition of the new Congress could be quite different from that of the current one.
The Senate, currently controlled by Democrats, stands a good chance of tipping to Republicans, making it harder for Obama to get his proposals passed — or even introduced — in the U.S. legislature.
Before they went out on break, lawmakers last week approved a temporary measure providing funding for the military strikes in the form of an amendment to a stop-gap government funding bill.
AFP Photo/Mark Wilson