Boehner, House Delegation To Meet Netanyahu In Israel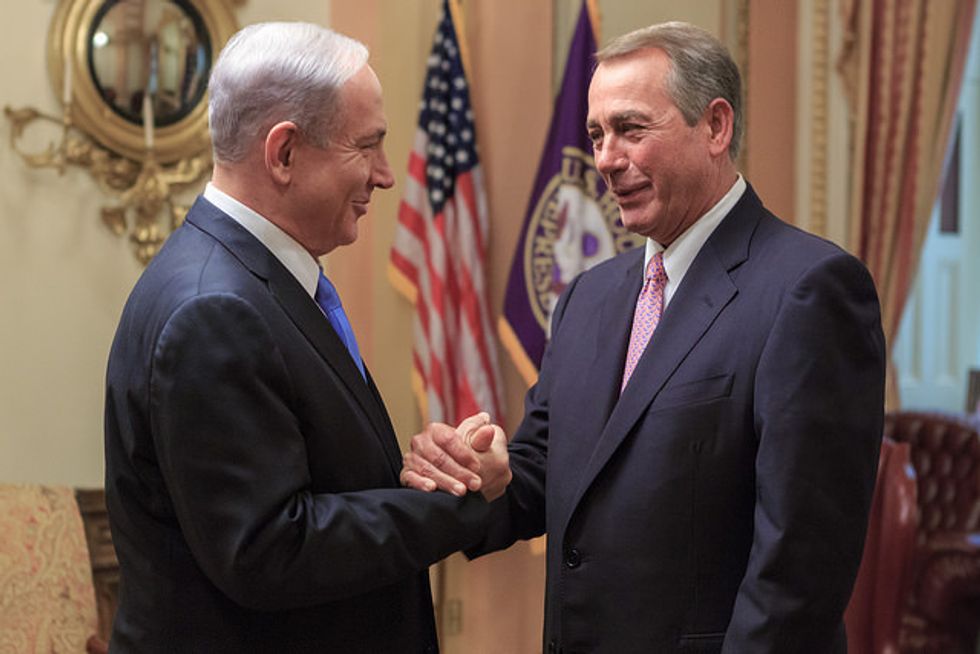 By David Eldridge, CQ-Roll Call (TNS)
WASHINGTON — Speaker John A. Boehner will lead a House delegation to Israel later this month to meet with newly re-elected Prime Minister Benjamin Netanyahu.
Boehner spokesman Kevin Smith confirmed Friday morning that Boehner, who invited Netanyahu to address a joint meeting of Congress on March 3, would make the trip: "The Speaker will visit Israel during the next district work period. He looks forward to visiting the country, discussing our shared priorities for peace and security in the region, and further strengthening the bond between the United States and Israel."
Israeli news sites reported Boehner will arrive March 31 with a group of Republican lawmakers. Sources on Capitol Hill told CQ Roll Call the visit was planned not only before the Israeli election, but long before the prime minister's speech to Congress.
Boehner has been to Israel a number of times, most recently in 2008.
Photo: Speaker John Boehner and Prime Minister Benjamin Netanyahu of Israel greet one another before the prime minister addresses a joint meeting of Congress. (Speaker John Boehner/Flickr)