Boehner PAC Under Investigation By The Federal Election Commission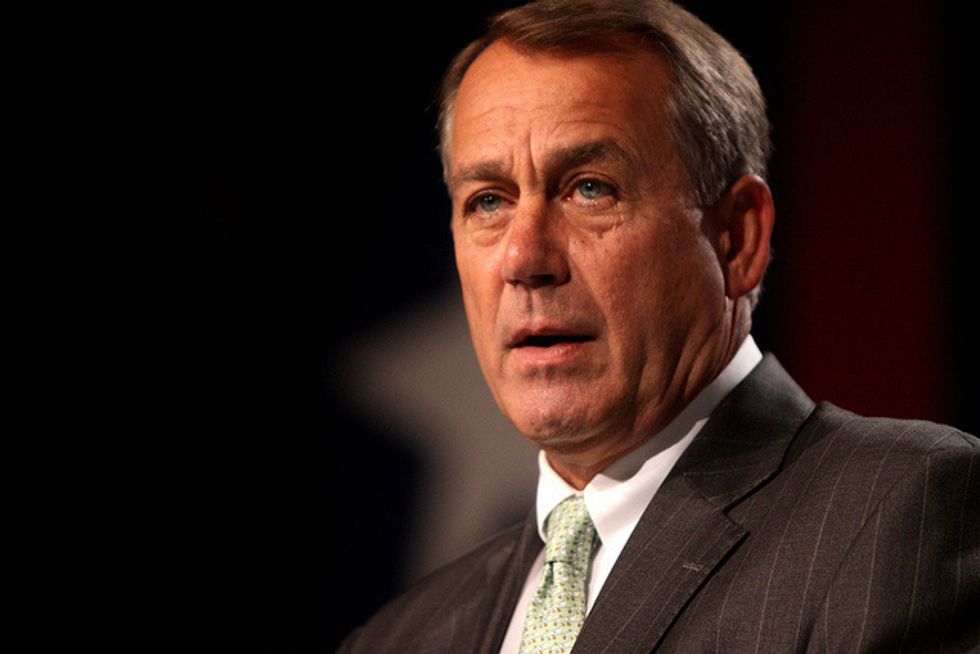 Speaker of the House John Boehner (R-OH) is a good friend to have if you're a congressmember in need of campaign donations.
In fact, "Friends of John Boehner," the Speaker's Political Action Committee, donated $348,000 to candidates in the 2012 election season by raising money from power and mining industry giants and passing the funds along to fellow Republicans seeking office. In addition to raising pots of corporate cash, however, the PAC has also raised something else: the suspicions of the Federal Election Commission (FEC).
The FEC is now investigating whether "Friends of John Boehner" received donations that exceed the legal limit. According to a letter from the FEC to the PAC, companies from the coal, gambling, and energy industries donated money in excess of the legal limit. Coalpac and Minepac — PACs that represent the mining industry — as well as political committees for energy companies like Exelon were named in the letter, according to the Cleveland Plain Dealer.
It's undetermined if the FEC will take legal action against Boehner and the committee, or if the group simply has to return the excess funds.
"Although the commission may take further legal action concerning the acceptance of excessive contributions, your prompt action to refund the excessive amount will be taken into consideration," the letter reads.
Ironically, this isn't the first time the PAC has run into legal trouble. As Boehner's campaign treasurer, Russell Roberts embezzled $617,563 from the Speaker's multiple political organizations, including "Friends of John Boehner."
Small hiccups like embezzlement haven't slowed Boehner down in the slightest. His efforts in the 2012 election cycle made him the top campaign fundraiser that year.
No word yet if an FEC investigation will slow down his fundraising blitz.
Photo: Gage Skidmore via Flickr.com