Bombshell: Mueller Rebuked Barr's Misleading Summary Of Report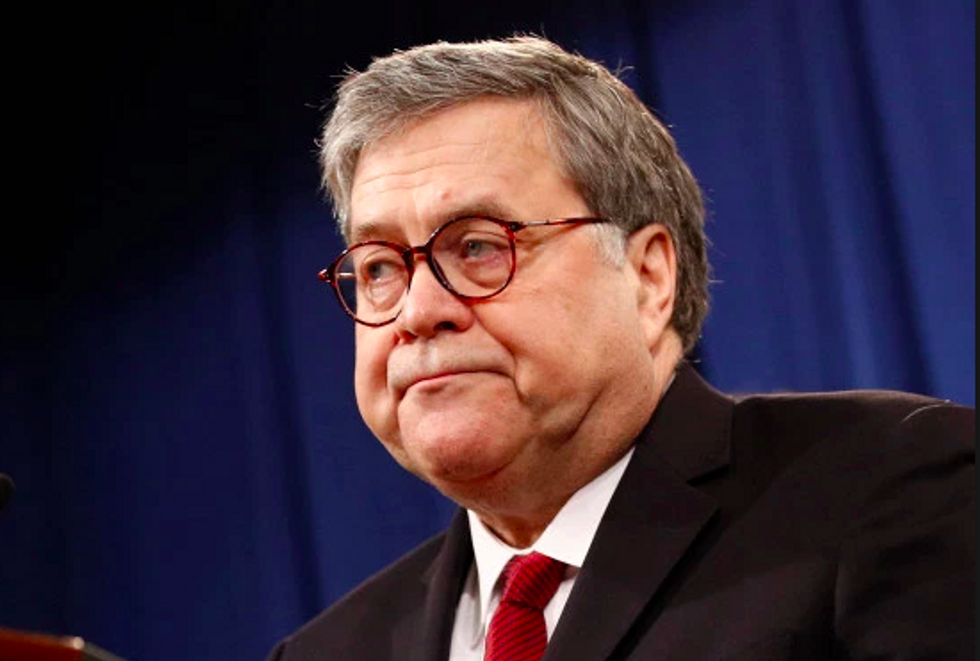 Reprinted with permission from Alternet.
Special Counsel Robert Mueller reached out twice to Attorney General Bill Barr to "express his concerns" about the way the Russia investigation's conclusions had been misrepresented in Barr's famous letter to Congress, according to a new report from the Washington Post.
The report quoted the Mueller letter:
"The summary letter the Department sent to Congress and released to the public late in the afternoon of March 24 did not fully capture the context, nature, and substance of this office's work and conclusions. There is now public confusion about critical aspects of the results of our investigation. This threatens to undermine a central purpose for which the Department appointed the Special Counsel: to assure full public confidence in the outcome of the investigations."
Barr has testified that Mueller declined to review his lett before he sent it to Congress.
The New York Times reported similar claims, saying that Mueller objected to Barr's "description of the Russia investigation's conclusions that appeared to clear President Trump on possible obstruction of justice." However, the Post reported that it reviewed the actual letter, while the Times cited the Justice Department itself — the body that Barr runs.
The Post reported that the letter "revealed a degree of dissatisfaction with the public discussion of Mueller's work that shocked senior Justice Department officials."
Mueller also reportedly called Barr and asked him to release the executive summaries of the two volumes of the report.
When they spoke, Mueller was reportedly "concerned that news coverage of the obstruction investigation was misguided and creating public misunderstandings about the office's work, according to Justice Department officials," the Post said.
A Justice Department spokeswoman issued a statement acknowledging the Mueller expressed his frustrations, but she said that he acknowledged that the letter was not "inaccurate or misleading." However, it seems like Mueller was just being diplomatic. His letter, quoted above, makes clear that he thinks Barr left out key context and that the media got the wrong impression — that makes it "misleading," at best.
Since the Mueller report has become public, many have argued that Barr was wildly misleading in his representations about the investigation's conclusions. For example, the New York Times' Charlie Savage showed how Barr selectively and misleadingly quoted Mueller's report in his letter, often twisting passages to mean something quite different than what the special counsel intended.
Barr also tried to suggest that the Office of Legal Counsel's decision that a president can't be indicted was not a determinative factor in Mueller's decision not to charge Trump with a crime. However, the Mueller report made clear that the OLC opinion was, in fact, a central consideration in this matter, and would have prevented him from concluding Trump should be prosecuted regardless of the criminal activity he uncovered.