Book Reveals 43 New Allegations Of 'Inappropriate' Trump Behavior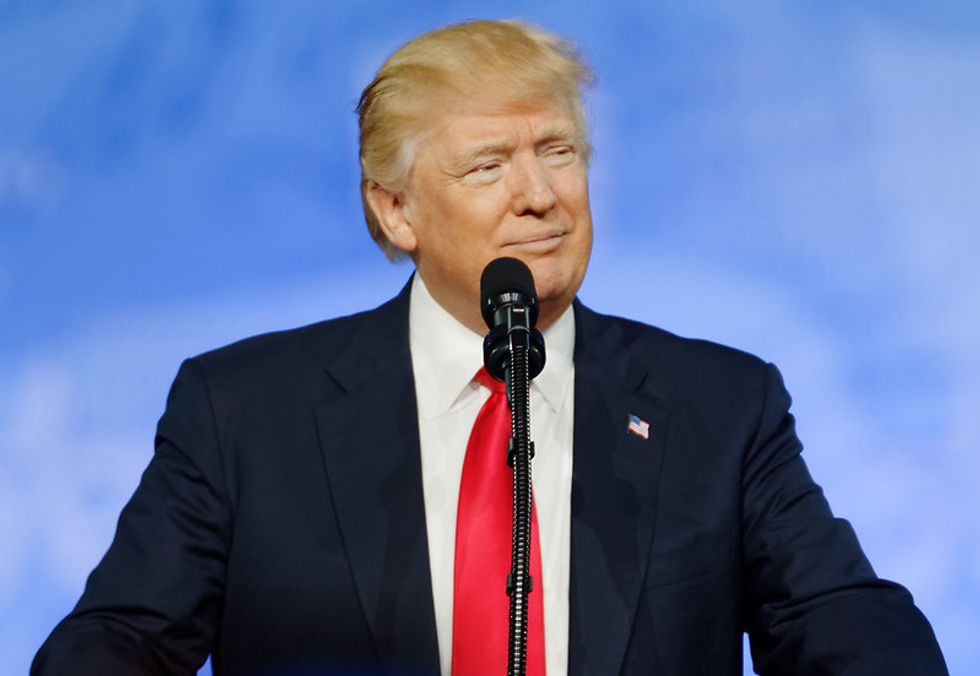 Reprinted with permission from Alternet
A new book based on over 100 interviews reveals an additional 43 new allegations of inappropriate behavior against President Donald Trump, including 26 allegations of unwanted sexual contact. These are in addition to the documented allegations by at least 17 women ( other reports place that number at two dozen or more) of inappropriate behavior, including sexual harassment or sexual assault.
In All the President's Women: Donald Trump and the Making of a Predator , journalists Barry Levine and Monique El-Faizy, "craft a detailed history of Trump's relationships with women, stretching back to his childhood and education as well as his rise through real estate, entertainment, and politics," Esquire reports . "What emerges from the authors' reporting is a portrait of a predator who hides behind wealth and institutional power to frequently harass and abuse women."
The Esquire article includes an excerpt from the book, based on an interview with Karen Johnson, who says Trump assaulted her.
Johnson said she was at Trump's Palm Beach estate that night with her husband, who was suffering from multiple sclerosis, and another relative. The family visited the seaside club regularly; Johnson and her husband had even held their wedding reception there a few years earlier. Trump, whom she didn't know before her wedding, had "chased some of my bridesmaids around," said Johnson, but he had been "nice" to her.
At the New Year's Eve party, Johnson, wearing a black Versace dress, danced with her friends. Shortly after glittering balloons fell from the ceiling at the stroke of midnight, her husband said he wasn't feeling well and the relative was ready to go. Johnson decided to make a quick trip to the restroom before they headed home. "I hadn't seen [Trump] that whole entire night," said Johnson, who was in her late thirties at the time. "I was just walking to the bathroom. I was grabbed and pulled behind a tapestry, and it was him. And I'm a tall girl and I had six-inch heels on, and I still remember looking up at him. And he's strong, and he just kissed me," she recounted to us. "I was so scared because of who he was… I don't even know where it came from. I didn't have a say in the matter."
After that, Trump continued to pursue Johnson.
She never went back to Mar-a-Lago. She eventually told the relative who was with her at the New Year's Eve party what had happened, but she never told her dying husband. Years later, Johnson was shocked to hear Trump describing on the Access Hollywood tape exactly what he had done to her. "When he says that thing, 'Grab them in the pussy,' that hits me hard because when he grabbed me and pulled me into the tapestry, that's where he grabbed me—he grabbed me there in my front and pulled me in," she told us.
Read the entire report here .