Break A Sweat With This HIIT Workout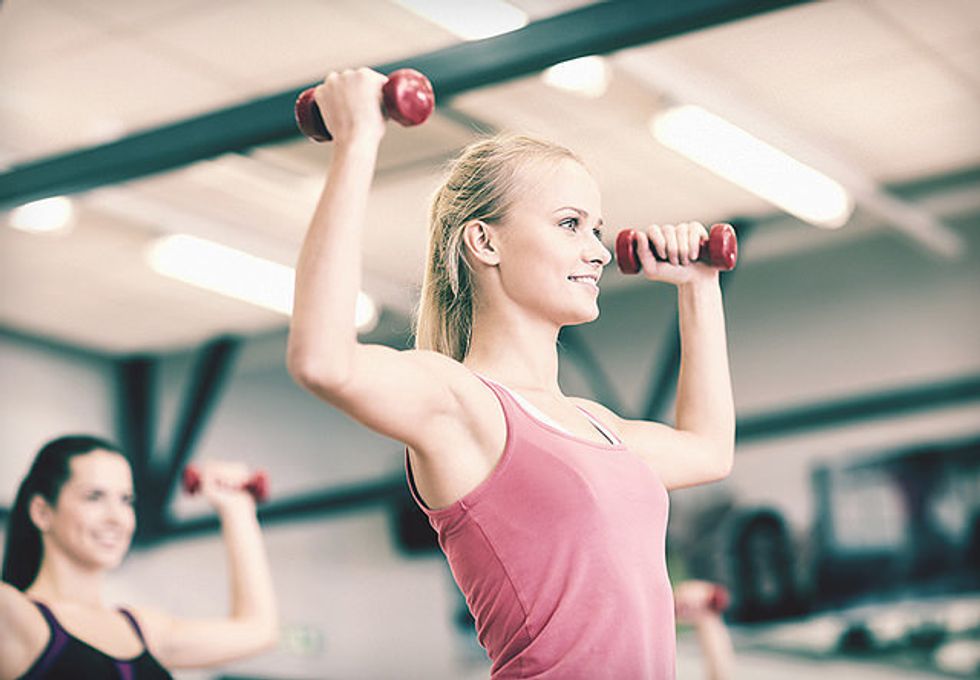 By Emily Abbate, FITBIE.com (TNS)
It's definitely better to squeeze in some sort of physical activity during a busy day than nothing at all. But, according to new research, a workout that really makes you sweat is the key to avoiding an early death.
Australian researchers followed 204,542 people for more than six years, and compared those who engaged in only moderate activity (such as gentle swimming, social tennis, or household chores) with those who included at least some vigorous activity (such as jogging, aerobics, or competitive tennis). They found that the risk of mortality for those who included some vigorous activity was 9 to 13 percent lower, compared with those who only undertook moderate activity.
Looking for a way to drip sweat and get your heart rate up, but worried about finding the time? Rebecca Kennedy, a physical trainer, said a good, sweat-filled workout doesn't need to last forever.
A workout doesn't have to be long to be effective," said Kennedy. "HIIT training (high intensity interval) is designed to get your heart rate up and your blood flowing, and it can fill as little as 10 minutes of your day."
Ready to crank up the heat? Kennedy shared one of her go-to HIIT routines that she uses with her clients. This workout is designed to use medium dumbbells, between 8- and 12-pound.
Warmup
1. Reverse lunge to front kick for 60 seconds
2. Inchworm to push-up for 60 seconds
Workout (Perform all 3 drills once, then repeat.)
1. Squat curl press (medium dumbbells) for 60 seconds
2. Renegade row followed by hip twist (using medium dumbbells) for 60 seconds?
3. Stand up for high knees (no weights used for this) for 60 seconds
Rest for two minutes (Perform both drills once, then repeat.)
1. Bicycles for abs for 60 seconds
2. Flip over for mountain climbers for 60 seconds
(c)2015 Fitbie.com, Distributed by Tribune Content Agency, LLC
Photo: Sharehows.com via Flickr