Dennis Hastert, Former House Speaker, Indicted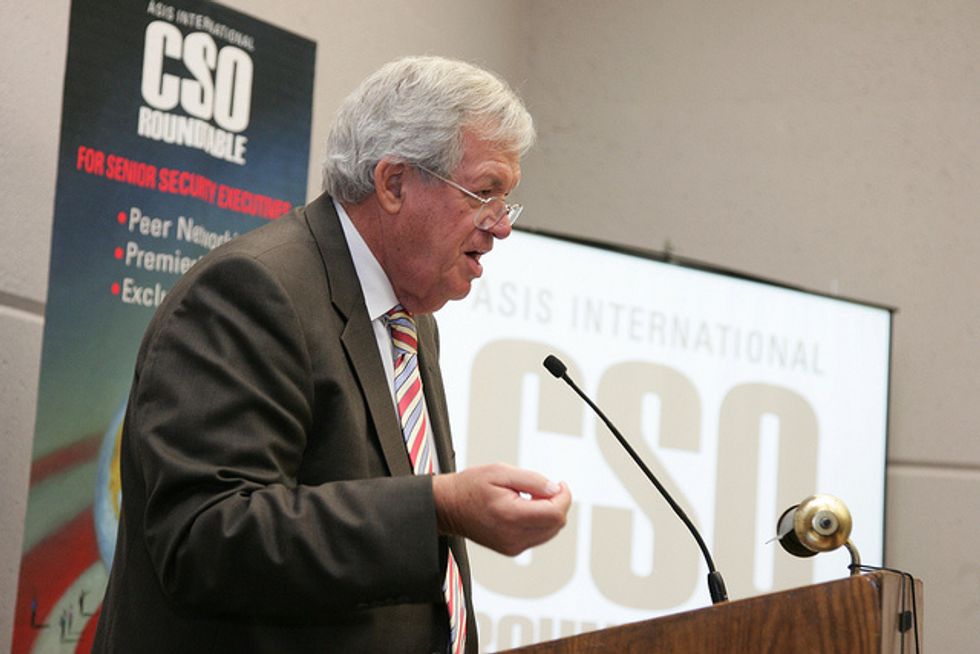 The Department of Justice has charged former House Speaker Dennis Hastert (R-IL) with lying to federal agents, and attempting to conceal the nature and purpose of several large cash withdrawals over a four-year period.
The indictment alleges that Hastert paid $1.7 million, of a promised $3.5 million, to an unnamed individual in multiple installments from 2010 until 2014.
Hastert allegedly withdrew large sums of cash from various bank accounts "in order to compensate for and conceal his prior misconduct against" this individual, referred to in the indictment as "Individual A."
Neither the indictment nor the Justice Department's statement elaborates on the nature of the "past misconduct" Hastert was allegedly attempting to conceal. However, the indictment does mention that Hastert was a high-school teacher and coach in Yorkville, Illinois from 1965 to 1981, and, further, that "Individual A has been a resident of Yorkville, Illinois," and that the individual has known Hastert for most of his or her life.
Federal regulations require a Currency Transaction Report to be filed for any transactions involving amounts larger than $10,000. In April 2012, bank officials questioned Hastert's $50,000 withdrawals.
Subsequently, Hastert began exclusively withdrawing cash in increments of less than $10,000 in order to evade having to file reports, and "changed the timing and amounts of the payments" so that Individual A received "$100,000 every three months," according to the indictment.
The Justice Department and the FBI began investigating Hastert in 2013. According to the indictment, when asked about the cash withdrawals, Hastert lied to Bureau agents, claiming he had withdrawn the money and was storing it himself because he did not feel safe keeping it in banks.
"Yeah… I kept the cash. That's what I'm doing," Hastert told agents.
Photo: ASIS International via Flickr
This story has been updated.