BREAKING: Federal Appeals Court Says North Carolina Voting Laws Discriminate Against Black Voters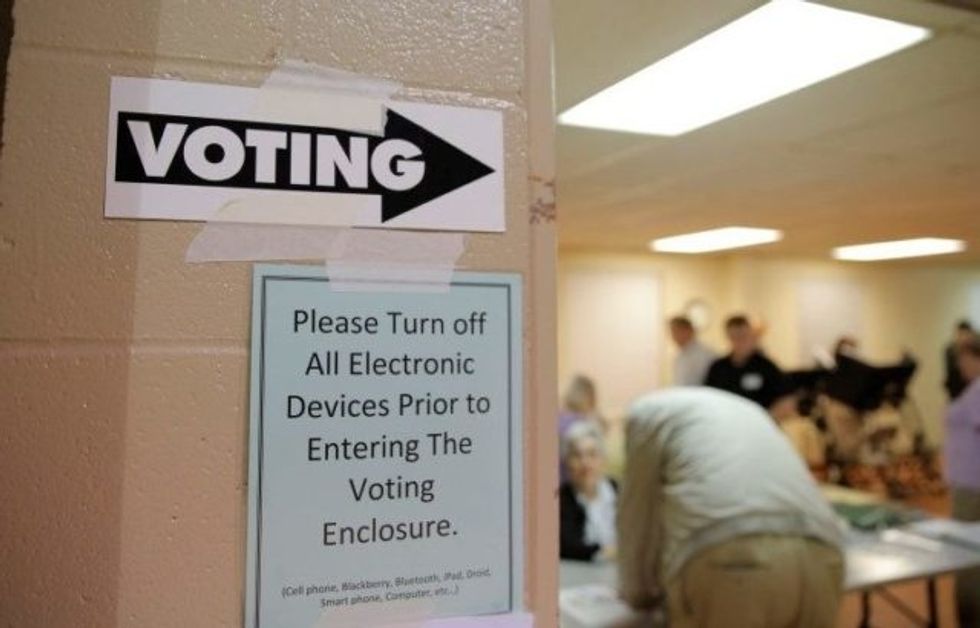 A federal appeals court has struck down North Carolina's new voter ID laws, passed in the wake of the Supreme Court's gutting of the Voting Rights Act, saying that the laws "target[ed] African Americans with almost surgical precision."
"Before enacting that law, the legislature requested data on the use, by race, of a number of voting practices. Upon receipt of the race data, the General Assembly enacted legislation that restricted voting and registration in five different ways," wrote Judge Diana Motz on behalf of Judges James Wynn and Henry Floyd. All three fourth circuit judges are Democratic appointees.
In addition to North Carolina's voter ID law, the court also struck down provisions relating to early voting, same-day registration, out-of-precinct voting, and preregistration, according to Politico.
"The racial data provided to the legislators revealed that African Americans disproportionately used early voting in both 2008 and 2012," the court's decision read. "After receipt of this racial data, the General Assembly amended the bill to eliminate the first week of early voting, shortening the total early voting period from seventeen to ten days … eliminat[ing] one of two 'souls-to-the-polls' Sundays in which African American churches provided transportation to voters."
"We recognize that elections have consequences, but winning an election does not empower anyone in any party to engage in purposeful racial discrimination," the court wrote.
Read the full decision below: