New York Escaped Convict Shot Dead By Police: Reports
@AFP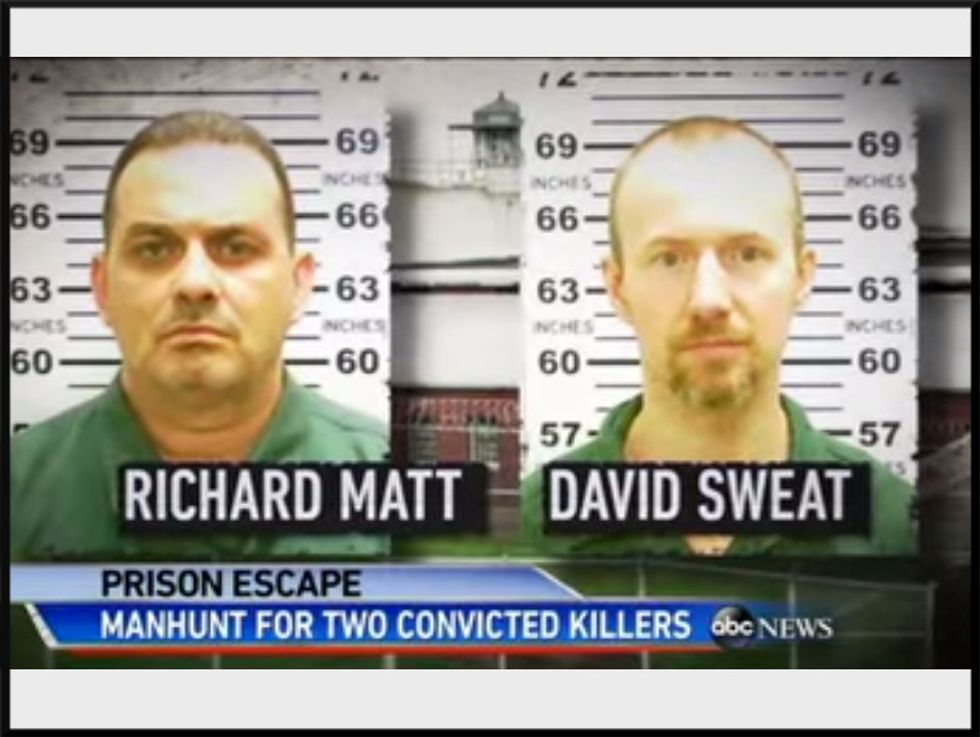 New York (AFP) – One of two convicts who escaped from a maximum-security New York prison was shot dead by police Friday after three weeks on the run, according to media reports.
Richard Matt, 49, was killed by law enforcement and his fellow escapee David Sweat, 35, was still being pursued by police, CNN reported.
The shooting took place in Franklin County in upstate New York, where police had focused search efforts after several reports the men had been spotted in the area.
The inmates used power tools to cut their way out of their cells at the Clinton Correctional Facility before dawn on June 6 in a spectacular prison break, triggering an intense weeks-long manhunt in the state.
Authorities said earlier Friday the pair might have been heading toward Canada, and warned border guards to be on alert.
The hunt was centered in an area about 50 miles from the prison and roughly 30 miles from the border with Canada.
Screenshot via
This story is breaking and is being updated.