Breaking: Shooting In Chattanooga, Tennessee, Is Over: Police
@reuters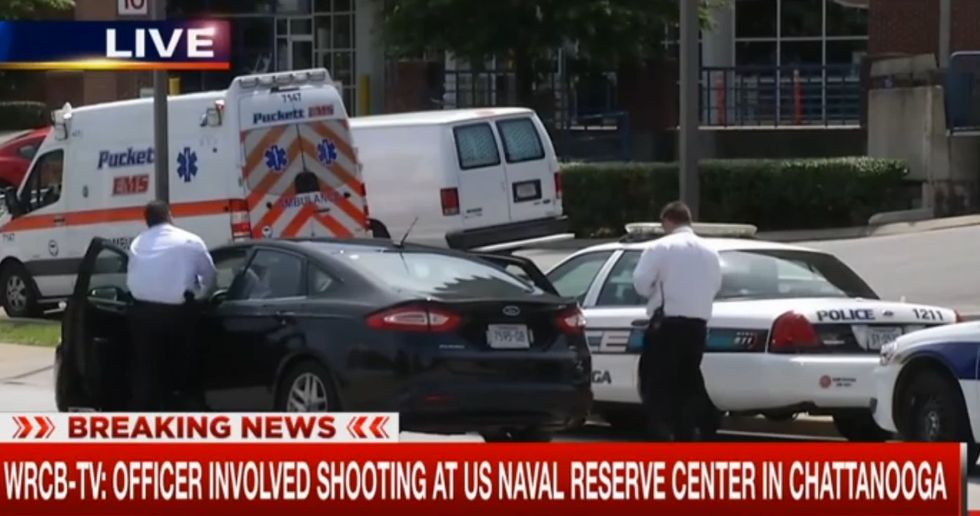 By Brendan O'Brien and Suzannah Gonzales
(Reuters) – Gunfire rang out on Thursday in several locations in Chattanooga, Tennessee, including a joint U.S. military recruiting city, and an officer was hit in the shootings, authorities and local media said.
The city police department said that the "active shooter situation" was over a couple of hours after the incident began. "Details forthcoming," the department said in a tweet.
"There have been several shootings at several different locations," said Tennessee Highway Patrol spokesman John Harmon, whose agency was helping local law enforcement.
"We've got an officer down," Chattanooga Mayor Andy Berke told reporters, calling it a "very terrible situation."
(Reporting by Suzannah Gonzales in Chicago, Brendan O'Brien in Milwaukee and Emily Stephenson in Washington; Writing by Jon Herskovitz; Editing by Mohammad Zargham and Jonathan Oatis)
Screenshot: MSNBC