Bringing It: Hillary's Populist Message To A Diverse America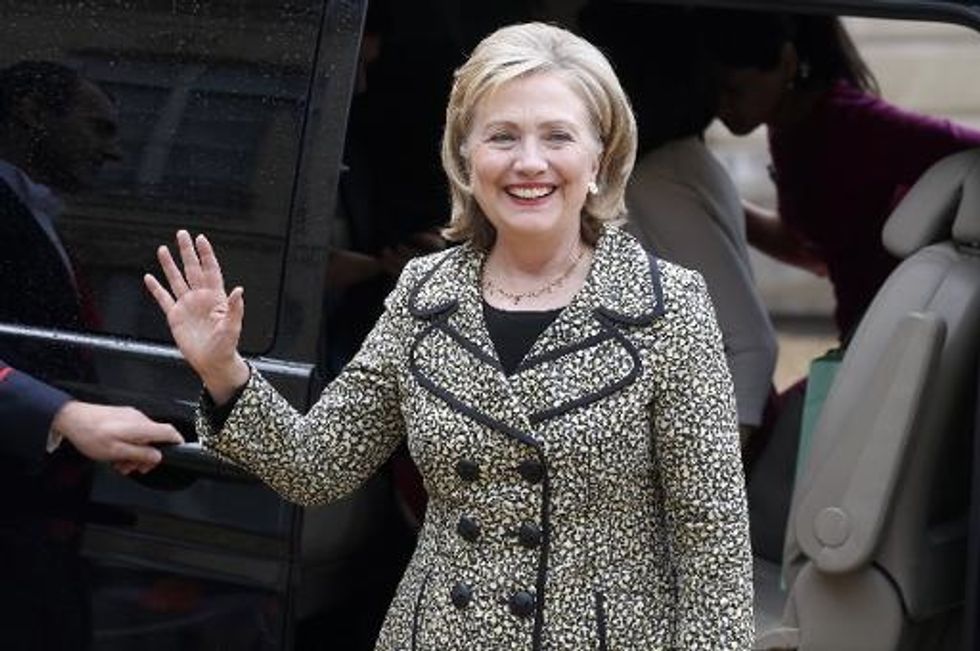 If you haven't watched Hillary Clinton's campaign announcement yet, give the video a glance: It's brief, charming, and straightforward. Much commentary will no doubt focus on the engaged gay couple — especially because Clinton and her husband once opposed same-sex marriage — but better the politician who changes her mind in the right direction than the one who maintains his error with discouraging consistency. But just as important as the striking panoply of Americans profiled in the video is the modest tone, which avoids any bombast to convey a simple and timely populist message: Hillary Clinton believes our system is now rigged in favor of those at the very top. She wants to represent the rest of us in seeking change. Her campaign will be an exercise in persuading Americans, so often discouraged and disillusioned, that she really wants to do that — and knows how.
And its portrait of a decent, diverse, striving America only made all the white male Republican wannabes — who reacted by barking at their female rival — seem even less attractive than usual.