Britain's Phone-Hacking Trial Ends With Just One Conviction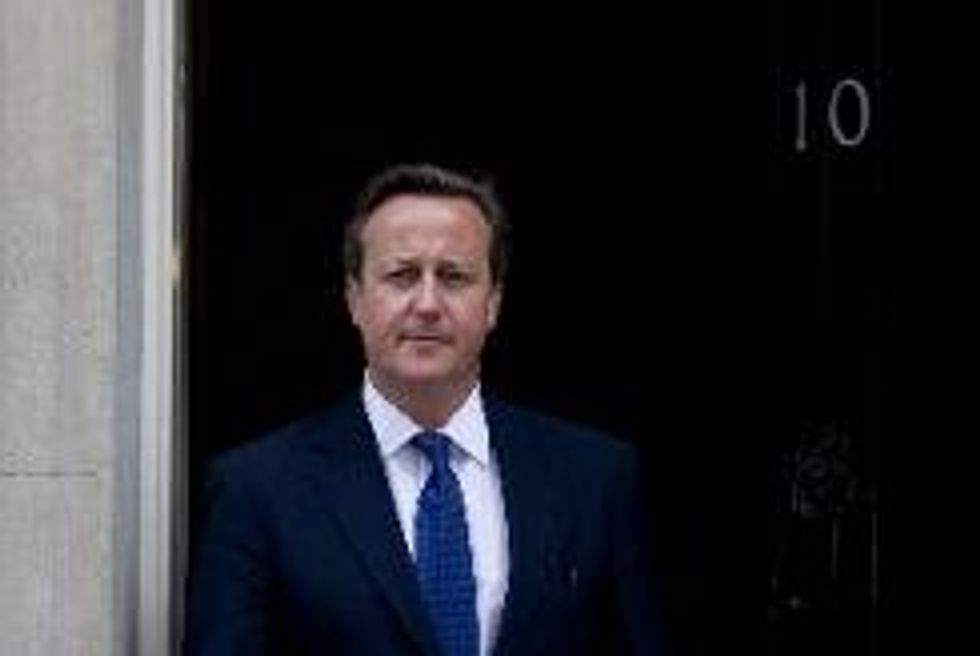 By Henry Chu, Los Angeles Times
LONDON — A jury failed to reach a verdict Wednesday on the remaining counts against two defendants in Britain's phone-hacking trial, bringing to a close one of the longest court proceedings in British history in a case that lifted the lid on the sometimes unsavory nexus of media, celebrity and politics.
Jurors deadlocked on whether former tabloid editor Andy Coulson and reporter Clive Goodman bribed someone on the British royal family's security detail for a phone directory of the royal household. A judge at London's Old Bailey courthouse thanked the panel members for their service and dismissed them; a decision on whether to order a retrial is expected Monday.
The hung jury means that the high-profile, eight-month trial ended with just a single conviction among the seven co-defendants variously accused of phone hacking, corruption and obstruction of justice. Coulson, 46, was found guilty Tuesday of conspiracy to commit phone hacking and faces up to two years in prison.
But the political reverberations of that lone conviction continued Wednesday with Prime Minister David Cameron defending himself in Parliament over having hired Coulson as his chief spin doctor.
The onetime editor had already been associated with illegal phone hacking when Cameron brought him into his inner circle; one of Coulson's reporters was sent to jail in 2007 for illegally intercepting private voicemail messages. But the prime minister said he believed Coulson's reassurances of having personally done nothing wrong.
"I always said if those assurances turned out to be wrong, I would apologize fully and frankly to this House of Commons, and I do so again today," Cameron told lawmakers, repeating an apology he made Tuesday after the guilty verdict against Coulson was delivered. "I am sorry. This was the wrong decision."
Opposition leader Ed Miliband blamed Cameron for an inexcusable lapse in judgment and for "willful negligence" in ignoring warnings from others about Coulson, the former editor of the now-defunct News of the World. Coulson was seen as someone able to help the Oxford-educated, upper-class Cameron connect with the millions of Britons who read the country's popular scandal sheets.
"When it came to Andy Coulson, he just didn't want to know the evidence," Miliband said of Cameron. "The prime minister will always be remembered as being the first-ever occupant of his office who brought a criminal into the heart of Downing Street."
Cameron faced another headache Wednesday when the judge in the phone-hacking trial rebuked him for speaking out about Coulson's conviction and issuing his first apology the day before. The judge said that those comments might have unfairly swayed jury members before they reassembled Wednesday morning to try to reach agreement on the outstanding charges against Coulson and Goodman.
But there was relief among Cameron's team that the most prominent of the seven co-defendants, Rebekah Brooks, had been acquitted of all charges against her. Brooks, 46, was head of media baron Rupert Murdoch's British newspapers, which made her one of the country's most influential figures.
She and her husband, Charlie, who was also acquitted Tuesday, are friends of Cameron and his wife, Samantha. The two couples belong to an upper-crust, powerfully connected social set that goes horseback riding together, owns country homes and throws lavish parties.
Cameron has distanced himself from the Brookses since the phone-hacking scandal erupted three years ago. Public outrage followed revelations that, in 2002, the News of the World had hacked into the voicemail account of a missing teenage girl who was later found slain.
The incident occurred when Rebekah Brooks was the paper's editor. but she testified in court that she was not aware of it and that she did not know her reporters were engaged in phone hacking on a sweeping scale in their pursuit of sensational scoops. Police say hundreds of actors, politicians, athletes and even crime victims had their cellphones hacked.
Three senior journalists at the News of the World have pleaded guilty to phone hacking and await sentencing.
Asst. Commissioner Cressida Dick of Scotland Yard, which has assigned dozens of officers to the ongoing investigation into phone hacking and bribery by journalists, said that "those found not guilty have been exonerated after a thorough police investigation and a fair trial. It was right that the issues were aired in a court of law."
She added that the police have been "acutely conscious of the sensitivities of investigating a newspaper and people employed by a newspaper …. This investigation has never been about an attack on press freedom but rather establishing who may have committed criminal offenses."