British Imam Found Guilty In Terrorism Trial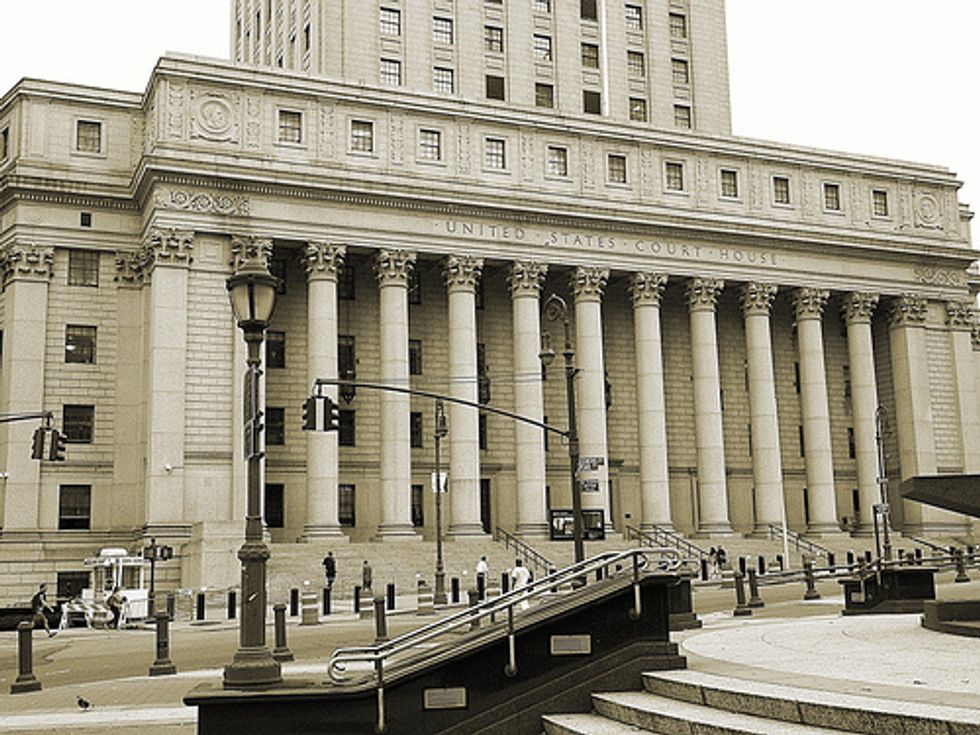 By John Riley, Newsday
NEW YORK — Abu Hamza al-Masri, the handless one-eyed British imam whose incendiary Islamist rhetoric made him a lightning rod for controversy in the aftermath of September 11, was convicted Monday on terrorism charges in a federal court in Manhattan.
On their second day of deliberation after a five-week trial, jurors found the radical cleric guilty of conspiring in a deadly kidnapping of 16 Western tourists in Yemen in 1998, trying to set up a jihad training camp in Oregon and aiding al-Qaida.
The verdict came despite testimony by Abu Hamza that he was a peacemaker who never favored violence against innocents, and arguments from his defense team that he was being punished for violent rhetoric without evidence of criminal acts.
Abu Hamza, 56, an Egypt-born former strip-club bouncer also known as Mostafa Kamel Mostafa, faces up to life in prison.
He was convicted on all 11 counts including conspiracy and providing material support to terrorist groups.
While he headed London's Finsbury Park mosque, it attracted worshippers such as Richard Reid, who later tried to bomb an airliner by igniting explosives in his shoes, and alleged 20th hijacker Zacarias Moussaoui.
Abu Hamza was arrested in 2004, convicted of soliciting murder in Britain, and extradited in 2012 to the United States.
Photo: Mtchlra via Flickr
Want to stay updated with news across the nation? Sign up for our daily email newsletter.