Broken Promise: Trump Must Borrow 84 Percent More To Finance Debt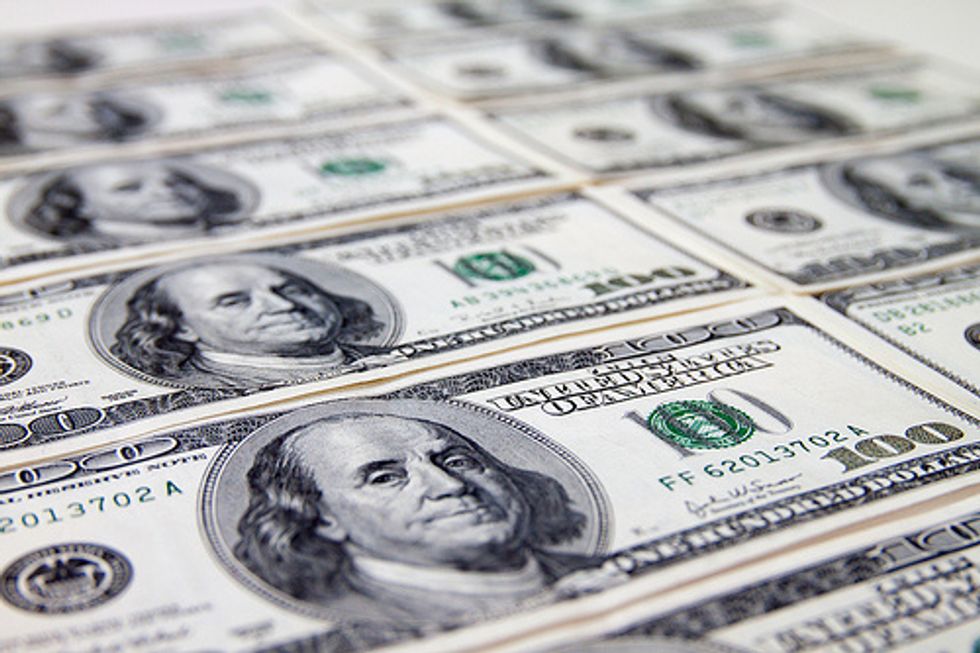 Donald Trump didn't mention the national debt or budget deficits in his first State of the Union address, possibly because his own policies have left him with nothing good to say on the matter.
Thanks to lower tax receipts resulting from the tax scam pushed on the American people by Trump and the GOP, the administration is set to borrow nearly $1 trillion in fiscal year 2018, during Trump's first full year in charge of the budget.
That's an increase of 84 percent over last fiscal year — and this from the man who, as a candidate, 
promised to fully eliminate
 the national debt in eight years at most.
It was already clear just months into his presidency that such a promise was absurd and unachievable. Trump's own budget director, Mick Mulvaney, refuted his boss's absurd pledge in April 2017, telling CNBC that it was "safe to assume [it] was hyperbole."
Indeed, his debt reduction plan was shown in September 2017 to potentially increase the debt by $5.3 trillion, and the tax scam is estimated to balloon the deficit by as much as $1.5 trillion.
To compensate for those tremendous self-inflicted injuries, the $955 billion that the federal government 
expects to borrow
 this fiscal year is the highest such amount in six years, and a massive increase over the $519 billion borrowed last year. And it's the first time that spending has increased so dramatically in a non-recession year since the Reagan era.
That's even before any money is allotted to crucial areas like infrastructure, disaster relief, or the military.
And recent history may already be about to repeat itself.
"Some of my Wall Street clients are starting to talk recession in 2019 because of these issues," noted Peter Davis, a former tax economist in Congress.
"Fiscal policy is just out of control," he added bluntly.
And as Marc Goldwein, senior policy director at Committee for a Responsible Federal Budget, put it plainly, "We're addicted to debt."
"Every time you feed your addiction, you grow your addiction," he warned.
And despite Trump's promises on the campaign trail, the self-proclaimed "king of debt" appears ready to do just that.
Alison R. Parker is a reproductive justice and LGBTQ rights activist; freelance writer. Follow her on Twitter @alisonrose711.