Bruce Jenner: Transgender Advocates See A Spectacle Taking Shape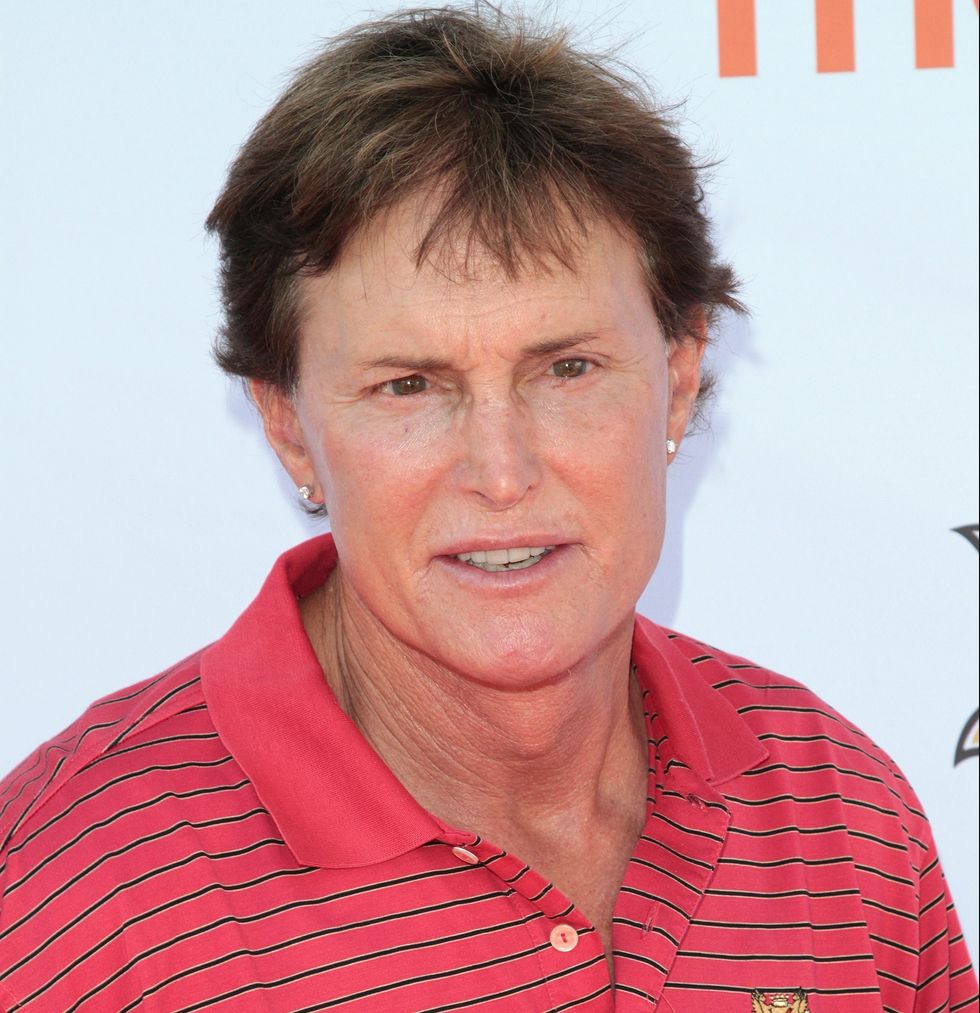 By Hailey Branson-Potts, Los Angeles Times (TNS)
LOS ANGELES — When Time magazine put actress Laverne Cox on its cover last year and proclaimed transgender rights as "America's next civil rights frontier," activists sensed their fight was moving in the direction of acceptance.
The video game Dragon Age: Inquisition soon introduced a transgender character, Amazon's online TV show Transparent picked up a Golden Globe for its take on a transitioning retired professor, and even South Park won praise for an episode on gender identity.
And then Bruce Jenner happened.
For months, the 65-year-old former Olympian has been the subject of open speculation that he was transgender. Tabloids pointed to his longer hair and painted nails, paparazzi zoomed in on his every move, and a celebrity magazine manipulated an image of Jenner to look like a woman.
The spectacle has transgender advocates alarmed. They say the speculation and jokes about Jenner's body and gender identity are profoundly disrespectful and have dragged a serious, deeply personal decision back to an era when it was characterized as a carnival sideshow.
"When you make a spectacle out of guessing who is and isn't transgender, it harms real transgender people just trying to go to school or work and trying to live their lives," said Nick Adams, a Los Angeles-based spokesman for GLAAD who is transgender.
Jenner has not publicly spoken about his plans. But he plans to join ABC's Diane Sawyer later this month for a two-hour special about him.
The headlines about Jenner have become more frequent — and more lurid — since the celebrity gossip magazine In Touch Weekly superimposed Jenner's face onto the body of a female actress and added makeup earlier this year. In Touch included Jenner's "sex change rumors" in a list of "celebrity scandals of 2014" that included Donald Sterling's racist rant and the Bill Cosby rape allegations.
Such tabloid treatment "is harmful in a truly profound way," said Parker Molloy, a prominent transgender writer and activist.
"The message it sends, especially if you don't know anyone else who is trans, is that you are a joke and you are a freak show," Molloy said.
The fixation on Jenner is complicated by the fact that he is part of the extended Kardashian family, whose every move seems calculated and tabloid-worthy.
Molloy, 28, said the Jenner gossip feels like a throwback to her youth, when her only exposure to transgender people in the media was on Maury Povich's TV show, where guests would be outed for shock value and audience members asked to guess if they were men or women.
Such media portrayals of transgender people have an enormous influence on how most Americans view them because most don't know transgender people personally, Adams said. While recent polls show that about 90% of Americans say they personally know someone who is lesbian, gay, or bisexual, only 8% know someone who is transgender, according to GLAAD, which advocates for lesbian, gay, bisexual, and transgender rights.
Many in the transgender community fear the Jenner speculation is a distraction that arrives as they are trying to shift the public conversation to the very real problems faced by trans people.
Last year, when Katie Couric asked transgender model Carmen Carrera and Orange Is the New Black star Cox about transgender people's bodies and surgery, Cox pivoted the conversation from what she called a "preoccupation" with transition to the violence and discrimination they face. "If we focus on transition, we don't actually get to talk about those things," Cox said.
Transgender people are four times more likely to be living in poverty and have an unemployment rate twice that of the general population, according to a 2011 survey of more than 6,400 transgender people by the National Center for Transgender Equality and the National LGBTQ Task Force.
More than 90% of the trans people surveyed reported having experienced harassment or discrimination at work, while 41% had tried to commit suicide — dwarfing the general population figure of 1.6%.
In Southern California, at least four transgender women have been killed in violent incidents since June, including a 28-year-old activist who was choked and kept in the trunk of a car before her body was dumped behind a fast-food restaurant in Anaheim.
"I feel sometimes that we're at war within our society because transgender people are getting killed, and people don't understand that it is happening," said Bamby Salcedo, president of the Los Angeles-based Trans-Latin Coalition.
On a recent weekday morning, Drian Juarez, a transgender woman, led a cultural training workshop for employees of a Hollywood emergency youth shelter that has experienced a recent upswing in transgender clients.
"Most people go around the world assuming people will respect their gender identity," said Juarez, with Los Angeles LGBT Center's Transgender Economic Empowerment Project. "For transgender people, we never know how the world will respond to us. We're prepared for people to not understand us."
Much of the hostility toward transgender people, Juarez said, comes from people who think the transgender person is trying to "fool them." But trans people's appearances, she said, aren't a costume — or a joke.
"I've been beaten up," Juarez said. "I've lost jobs. This is really me. I've given up a lot. This is my authentic self."
While Jenner could bring attention, and certainly celebrity, to the cause, advocates have steered clear of pointing to the former Olympian as a potential role model.
He was absent from a slide show of public transgender role models that Juarez showed attendees, and not once during the workshop did she mention his name.
Juarez said that while there were now more positive images of transgender people in the media than ever before, the gains have come slowly.
"When people can see us," Juarez said, "they still target us and hurt us."
(c)2015 Los Angeles Times, Distributed by Tribune Content Agency, LLC
Bruce Jenner, in a May 2012 file image, has been the subject of open speculation for months, and the spectacle has transgender advocates alarmed. (James Orken/Abaca Press/TNS)