Budget Director Mulvaney: It's "Kind Of Cool" To Shut Down Government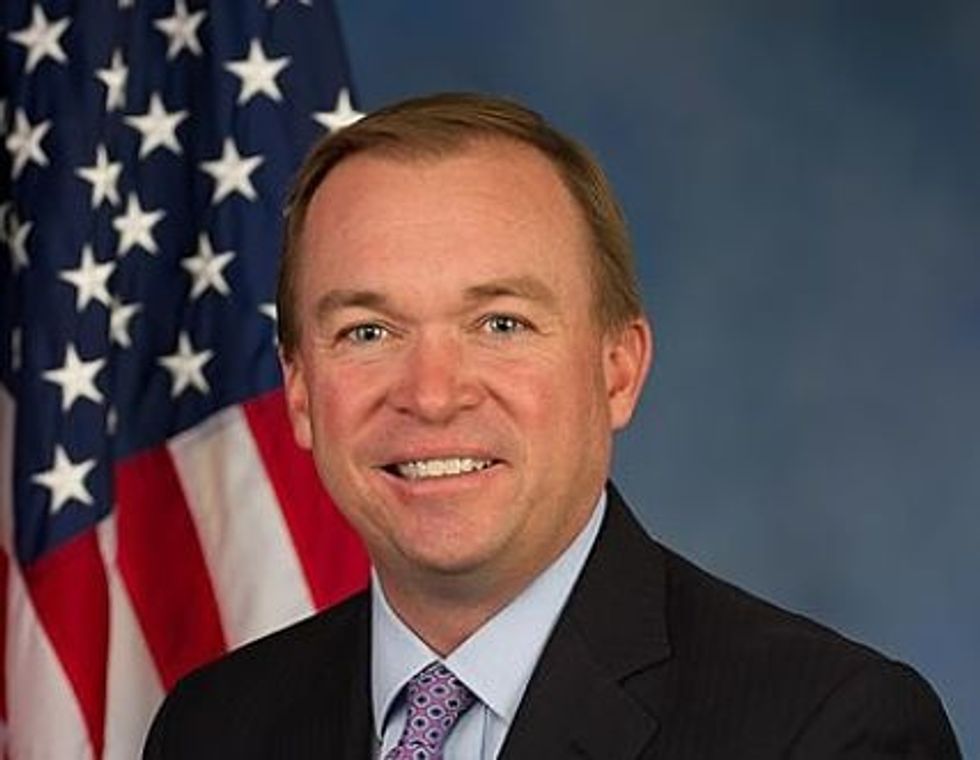 The Republican effort to pin the blame on Democrats for the shutdown the GOP engineered has suffered another blow, with Donald Trump's own budget director openly stating that he considers his role in enacting the shutdown "kind of cool."
Republicans are in charge of the White House, House, and Senate. They decide what legislation comes up for a vote, what is allowed to proceed, and which bills become the law.
They were happy to embrace this power when pushing legislation like billionaire tax cuts and repeal of Obamacare. With the shutdown of the federal government, they are now attempting to deny reality.
But when Mick Mulvaney, head of the Office of Management and Budget, spoke to Fox News' Sean Hannity, he offered a stunning moment of honesty.
As Hannity tried to minimize the fallout from a shutdown, Mulvaney told him that "the Office of Management and Budget is charged with, you know, sort-of implementing running a shutdown."
"In fact, I found out for the first time last night that the person who technically shuts the government down is me, which is kind of cool," he added.
That doesn't sound like someone who sees shutting down the government as a negative thing.
And if it isn't negative, that gives up the entire unfortunate game Republicans have been playing with the most important government in the world.
Mulvaney's flippancy echoes Trump himself, who wrote in May of last year, "Our country needs a good 'shutdown'." That same month, Mulvaney argued that "a shutdown in September" could be a way for Trump to "change Washington."
When he served in Congress, Mike Pence was part of the team pushing for a shutdown in 2011. And Mulvaney, who represented South Carolina in Congress, was part of that push as well.
Republicans wanted a shutdown and so they engineered one. But the idea is extremely unpopular with Americans. The blame for the current crisis is falling squarely on Republican shoulders, particularly Trump.
And in the safe space of right-wing media, speaking to fellow travelers like Hannity, Trump's team is still letting it slip that they find the entire sordid affair "kind of cool."