Builders Flood Congress To Block Obama's Bid To Regulate Creeks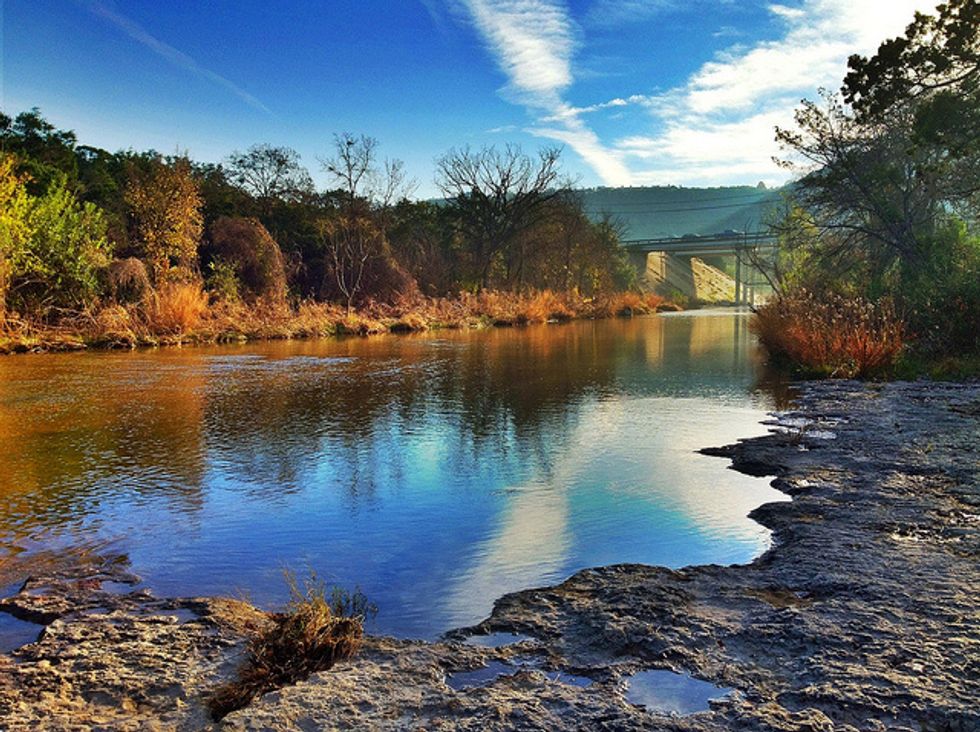 By Alan Bjerga and Mark Drajem, Bloomberg News (TNS)
WASHINGTON — President Barack Obama's plan to expand protections for waterways is in jeopardy as builders and farmers have won the support of even some Democrats in Congress to block it.
The U.S. Environmental Protection Agency wants to put under federal oversight any pond or stream that has a "significant nexus" to a navigable waterway, even if the smaller body of water flows just a few weeks a year. Opponents fear it could mean permission would be needed to even dig a small ditch or build a road.
The dispute over what is a "water of the U.S." is becoming one of this year's most pitched environmental battles, drawing bipartisan condemnation. Kentucky Republican Senator Rand Paul and Minnesota Democratic Representative Collin Peterson have both sponsored measures to derail it. The full House on Thursday is set to consider a bill to block the rule.
"The EPA continues to plunge ahead despite the outcry from a broad array of constituencies," said Senator Pat Roberts, the Kansas Republican who heads the Agriculture Committee. "It needs to listen to us."
The EPA says a revamp is necessary to clarify guidelines made muddy by Supreme Court rulings, and it has pledged to fix problems farmers and lawmakers raised about its proposal in the final mandate. That hasn't placated opponents, for whom the EPA under Obama has become a symbol of activist government unsympathetic to property rights.
One company following the debate closely is Precon Development Corp., a housing developer based in Chesapeake, Virginia. It has spent the past seven years in a legal battle over its efforts to expand a posh housing subdivision there. At issue is a five-acre plot of wooded, former farmland that regulators labeled a wetland.
Because the land abuts a ditch that flows into another, larger ditch that eventually reaches the Northwest River, a navigable waterway, federal regulators denied a permit to build. Precon had limited success in court trying to get that decision overturned. The new clarification could make Precon's woes felt by landowners nationwide, the company's lawyer predicts.
"What these regulators want to do is move the demarcation line all the way to the extreme," said Doug Kahle, an attorney for Precon. "Most people can't afford to fight the federal government."
The House Transportation and Infrastructure Committee this month approved a bill 36-22, with two Democrats voting in favor, to force the agency to withdraw its plan and consult state leaders before issuing a new version. The measure, by Chairman Bill Shuster of Pennsylvania, is set for a vote of the full chamber Thursday.
Senators John Barrasso, a Wyoming Republican, and Joe Donnelly, an Indiana Democrat, plan to unveil a similar measure as soon as Thursday, and are seeking to build a majority of at least 67 votes that could override a presidential veto.
Such a move would push the matter off to Obama's successor, when a new administration could unveil regulations more acceptable to business groups.
EPA Administrator Gina McCarthy and her environmental allies say pesticides, fertilizer, dirt, and chemicals in small waterways can find their way downstream to cause problems in major water bodies such as the Chesapeake Bay or Lake Erie.
"This is a problem of death by a 1,000 cuts," said Jon Devine, a senior attorney with the Natural Resources Defense Council's water program. "A lot of these smaller bodies filter out pollution."
Opponents fear federal overreach, worrying that new rules might require U.S. approval to do anything that may pollute the water or alter its flow, including building a new home, reinforcing a berm or installing a culvert. Getting that sign-off can entail years of negotiations with regulators, expensive purchases of offsetting protected areas, or outright refusal to build in an area.
"I still think that if this regulation is not fixed, it could get ugly," said Ross Eisenberg, vice president for energy at the National Association of Manufacturers in Washington, which represents Caterpillar Inc., General Motors Co. and Exxon Mobil Corp. "A lot of manufacturers are looking out the window and seeing a pond or a stream and saying, 'My God, do I have a water of the U.S.?'"
McCarthy has pledged improvements in the final version.
"I can see how folks are worried we might be painting tributaries with too broad a brush," McCarthy told a farmers' group last month. "We're considering ways to narrow that definition and make sure there are bright lines around exactly what we mean. We are considering appropriate ways to narrow that definition."
Opponents say they see signs that the EPA's clarification may actually further expand its reach by including all waterways in some sensitive geographic areas. In individual comments, American Electric Power Inc., Southern Co., U.S. Steel Corp., and Duke Energy Corp. all criticized the plan as being at odds with EPA's statement that it's just clarifying the rules.
Representatives of farmers, a potent lobbying force, have been the most vocal, bolstering support for a rollback in rural areas.
"What's in the proposal is substantially different from the words," EPA says, said Don Parrish, a lobbyist with the American Farm Bureau Federation in Washington. "Who knows what someone will do with it two years from now."
At some level, ambiguity is impossible to eliminate, said Albert Lin, a law professor at the University of California-Davis. As a result, it's hard to persuade skeptics their fears are unfounded, he said.
"Farmers would love for the EPA to say, 'All ditches are off limits,' but that's not going to happen," Lin said.
Led by the farmers' lobbying push, a coalition of Republicans and rural Democrats last year passed a measure to block the rule in the House 262-152, with 35 Democrats in support. It didn't advance in the Senate, which was then controlled by Democrats.
Republicans now lead the Senate, and have pledged to push through repeal legislation.
Whether an effort to send the White House back to the drawing board can garner a veto-proof majority depends on what changes are made in the final rule, said Eisenberg, the representative for manufacturers.
"If EPA gets this wrong, then a broad bipartisan consensus in Congress will want to do something about it," he said. "A lot depends on what EPA does."
Photo: Jim Nix via Flickr