Fake Tough: Bullying Loudmouth Numbskulls Mimic Trump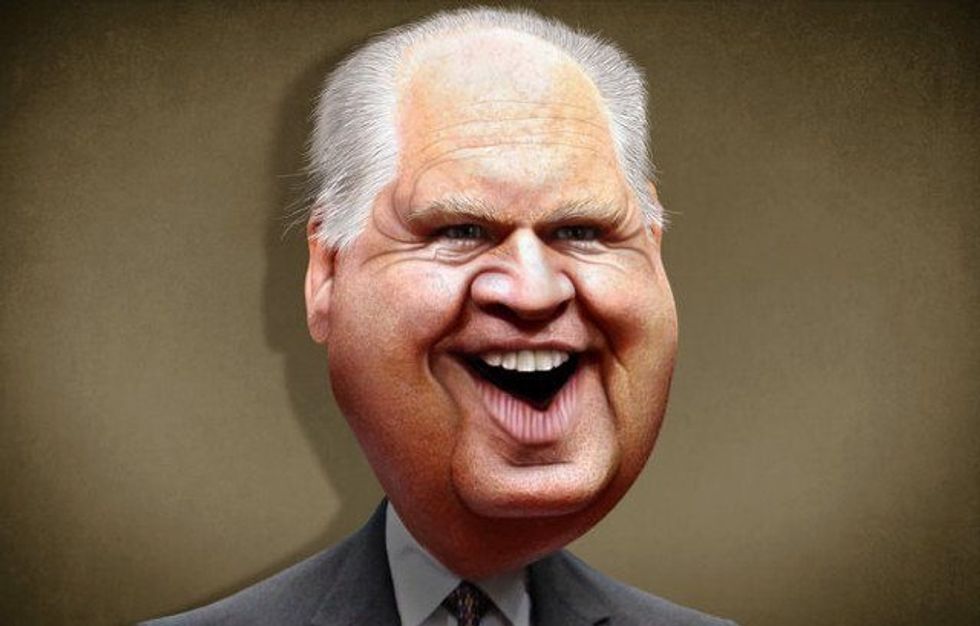 Where I come from, sucker-punching or body-slamming an unsuspecting adversary isn't the mark of a tough guy. It's a punk move, a half-step above smacking a woman.
Not to mention that newly-elected Montana Republican congressman Greg Gianforte was the one surrounded by aides. Ben Jacobs, the Guardian reporter he assaulted, was on his own, doing his job asking questions—specifically, if the candidate supported the GOP healthcare bill.
Gianforte's first move was to cast the reporter as the aggressor. That got him through the election. Even though an audiotape of the incident, not to mention an eyewitness account by Fox News correspondent Alicia Acuna, both depicted an unprovoked attack that, had it happened in a Missoula bar, could have led to Gianforte's arrest. The Gallatin County Sherriff later cited him for misdemeanor assault.
So naturally the loudmouth right-wing media began making excuses, if not downright lying about what happened. Rush Limbaugh rhetorically condemned the attack but quickly devolved into hero worship.
"This manly, obviously studly Republican candidate in Montana took the occasion to beat up a pajama-clad journalist, a Pajama Boy journalist out there," Limbaugh told listeners. He described the reporter as "unacceptably, brusquely and rudely thrown to the ground like 125-pound dishrag."
Studly. You'd think Limbaugh, who himself will never be mistaken for an NFL linebacker, would be embarrassed.
Even after Gianforte, safely elected, publicly admitted being in the wrong and apologized to Jacobs, many of his supporters took the Limbaugh position. Journalists are scum, who deserve to be popped in the mouth. After all, hasn't President Trump, the original trust fund tough guy surrounded by bodyguards all his life, told them that journalists are "the enemy of the people"?
Something tells me Gianforte's going to fit in really well in Washington, at least for now.
Something also tells me that saying so will evoke a bunch of emails from guys threatening to come punch my disrespectful mouth. And that none of them will show up. It comes with the territory.
Sometimes you just have to laugh. Last week, I got several angry screeds from a guy in Wichita Falls, Texas who quoted a friendly remark I'd supposedly made to Josef Stalin, the late Soviet dictator. A quick Google search established that his source was the Wikipedia biography of Eugene Lyons, the Russian-born American journalist whose book Assignment in Utopia influenced George Orwell.
But no, I'm actually not 119 years old. No kin, that Eugene Lyons.
Of course before last year's election, some of the threatening emails were coming from Russia. One charming missive from a correspondent I dubbed "Boris," after the spy in the old Rocky and Bullwinkle cartoons, began "Trump should [defecate] in your traitorous mouth."
Meanwhile, no sooner did the president return from insulting NATO allies in Brussels—weakening the alliance having been the primary goal of Russian foreign policy since the Stalinist era—than he began to remind loyalists that bullying journalists may be entirely appropriate: "Whenever you see the words 'sources say' in the fake news media, and they don't mention names… it is very possible that those sources don't exist but are made up by fake news writers," Trump tweeted. "#FakeNews is the enemy!"
This from a guy who used to phone New York gossip columnists pretending to be his own press secretary to brag about his sexual conquests. And who once tweeted, as the Washington Post's Philip Bump points out, "An extremely credible source has called my office and informed me that Barack Obama's birth certificate is a fraud."
And who in the next breath complains that government leakers, presumably not those dubbed "senior administration officials" in newspaper stories, should be prosecuted.
So which is it, Mr. President?
Sabotage or make believe? It can't be both.
"This kind of thing is frightening to me," Orwell wrote of the avalanche of partisan propaganda accompanying the Spanish Civil War "because it often gives me the feeling that the concept of objective truth is fading out of the world….Nazi theory indeed specifically denies that such a thing as 'the truth' exists. There is, for example, so such thing as 'Science.' There is only 'German Science,' 'Jewish Science,' etc."
Just so Trump's gradually dwindling base of true believers. Dwindling, however, because Americans generally aren't really that far gone. Never mind that the President of the United States is the kind of guy who tries to showcase his virility by crushing your fingers in a handshake. (I'll bet Rush is thrilled; French President Emmanuel Macron chose to demonstrate that he's younger and fitter.) Trump's is a cult of personality more than an ideological crusade.
People may mistrust this reporter or that newspaper. But most don't really believe that a half dozen newspapers and TV networks are manufacturing all these suspect links between Trump's campaign and Vladimir Putin. And they're noticing that whatever the president says today, he'll contradict tomorrow.