Why Bush Rejected A Travel Ban In Avian Flu Pandemic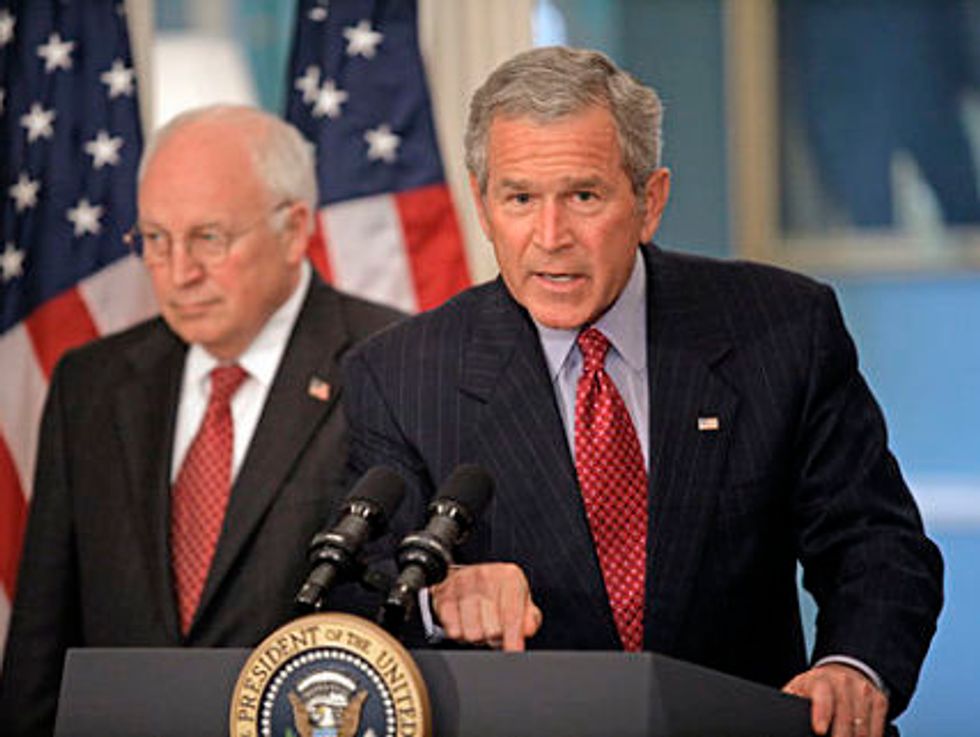 When Republicans denounce a decision by the Obama administration — especially when they sound shrilly partisan — it is often true that a Republican president once made a similar policy choice, which they either supported or ignored at the time. And now we see the same pattern with Ebola, with House members and right-wing pundits furiously attacking the president's refusal to institute a travel ban on Western African countries.
Not so long ago, as Jonathan Cohn points out in this thoughtful post, the Bush administration confronted a similar quandary when avian flu threatened to become a deadly pandemic. After examining the arguments for and against restrictions on travel from affected countries, then-Health and Human Services Secretary Mike Leavitt — and presumably the president himself — became convinced that any travel ban would quickly become too difficult to enforce. As Leavitt explains:
It's such an appealing idea, it sounds so easy. But it's when you get to the second layer of activity and then the third and fourth it gets complicated. For example, imagine a Liberian citizen goes to Spain and in Spain he manifests symptoms and people in Spain get it. Do you now expand the travel ban to include Spain? Somebody from Spain goes to the U.K. and now it's there, so do you include the U.K.? Now somebody who gets it there turns out to be a U.S. citizen and wants to come home to get treated. Do you let the citizen in?
Despite potentially high mortality rates (and much easier transmission than Ebola), Bush officials ultimately determined that any such rules would prove ineffective as well as unenforceable. Is it necessary to note that back then no Republican uttered a whisper of criticism against Bush or Leavitt — while they now vilify the president and CDC chief Dr. Tom Frieden?