Buying Greenland? Island Tells Trump 'No Thanks'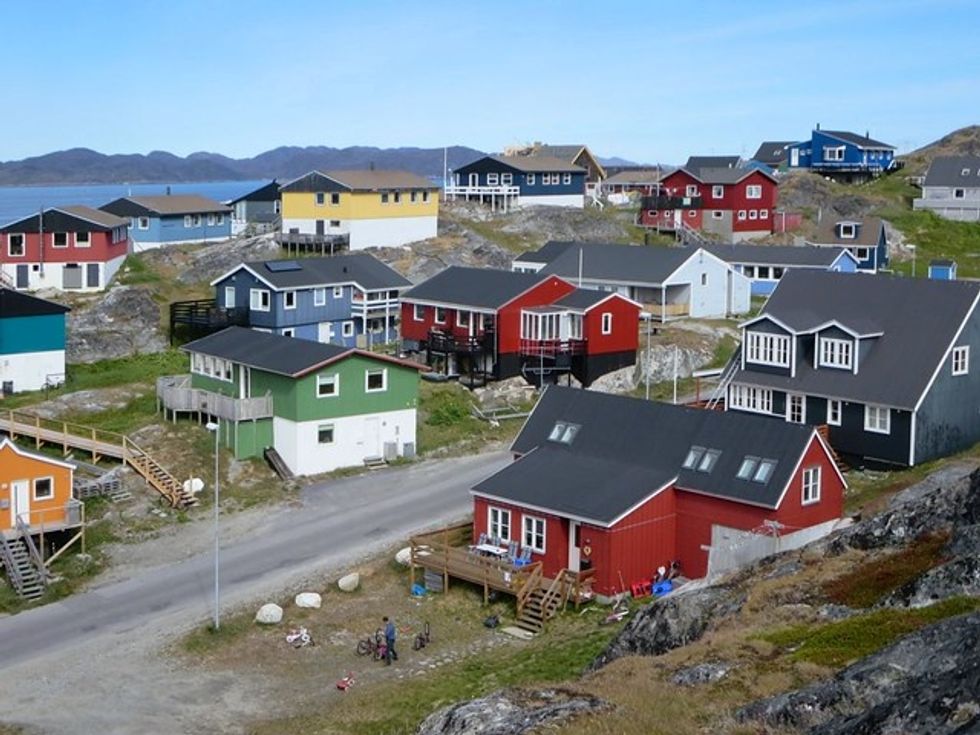 Greenland has officially rejected Trump and said they are not for sale.
"We're open for business, not for sale," Greenland's Ministry for Foreign Affairs wrote in a tweet on Friday morning.
The statement was a reaction to a Thursday report from the Wall Street Journal about Trump's interest in using tax dollars to buy the island.
"In meetings, at dinners and in passing conversations, Mr. Trump has asked advisers whether the U.S. can acquire Greenland, listened with interest when they discuss its abundant resources and geopolitical importance and, according to two of the people, has asked his White House counsel to look into the idea," the Journal reported.
"Not gonna happen," Bent Abeelsen, a resident of Kulusuk, Greenland, told CNN.
Denmark helps to run Greenland as an autonomous territory, and leaders there mocked Trump's crusade as well.
Aaja Chemnitz Larsen, who represents Greenland in the Danish parliament, made her opposition to Trump clear.
"I say 'no thanks' to the Americans buying Greenland from Denmark. I'd prefer to strengthen relations between Greenland and Denmark," Larsen said. "It is also important to say that Greenland is not a commodity which can just be sold."
"It must be an April Fool's Day joke … but totally out of season!" wrote Lars Lokke Rasmussen, former Danish prime minister.
The notion was also mocked by Christian Juhl, a member of the Danish parliament, who released a statement headlined "Greenland Isn't for Sale."
"If it's true that he's working on these ideas, that's conclusive evidence he's gone crazy. I have to tell it like it is: the thought of Denmark selling 50,000 of its citizens to the USA is completely crazy," saidSøren Espersen, Greenland spokesperson for the Danish People's Party.
Trump has often been mocked by international leaders and governments for his ideas and public statements.
In the span of one week in April, Trump had to be repudiated three times by the French government, with one official slamming his "big mouth."
In May, German chancellor Angela Merkel criticized Trump's trade war, noting they would "jeopardize free international trade, and thus the very foundations of our prosperity."
And from the start of his administration, Trump was swiftly and repeatedly turned down by the Mexican government as they made it quite clear they would not pay for his wall.
Greenland and Denmark now join the ever-growing list of nations who mock and reject Trump.
Published with permission of The American Independent.