Calif. Man Gets 13 Years For Plan To Train Al-Qaida Fighters In Pakistan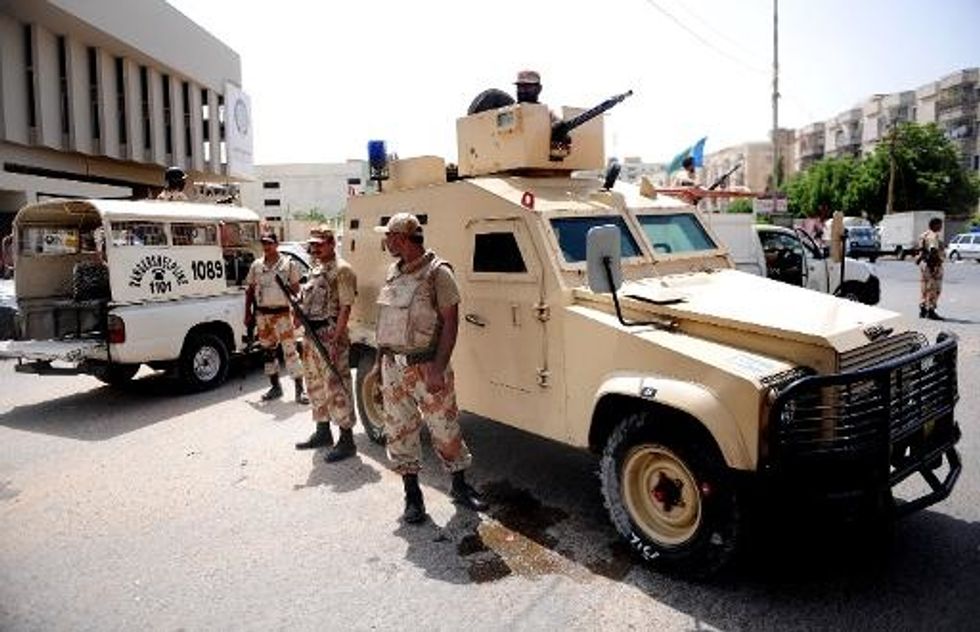 By Kate Mather, Los Angeles Times
LOS ANGELES — A California man was sentenced Monday to 13 years in federal prison for attempting to train al-Qaida fighters in Pakistan for an ambush attack on coalition forces.
Sinh Vinh Ngo Nguyen, 25, pleaded guilty in December to one count of attempting to provide material support to a designated foreign terrorist organization. In handing down the sentence, U.S. District Judge John F. Walter called the crime "a very serious offense that requires a correspondingly long sentence," according to the U.S. attorney's office.
Nguyen was arrested in October 2013 after boarding a Mexico-bound bus in Santa Ana, Calif. Authorities said the bus trip was part of his plan to travel from his home in Garden Grove to Pakistan and to re-emerge as Hasan Abu Omar Ghannoum. Nguyen planned to train about 30 al-Qaida fighters for a December attack, authorities said.
Beginning in August 2013, Nguyen met with a man he thought was an al-Qaida recruiter but who was actually working with the FBI, according to a plea agreement filed last year. After asking the man if he was a "fellow jihadist," the court documents said, Nguyen spoke of a recent trip he took to Syria and his desire to "return to jihad, stating that this was what he was born to do."
During his four months in Syria, the documents said, Nguyen wrote on Facebook that he was fighting alongside the opposition to the Bashar Assad regime and had a "confirmed kill."
Nguyen later told the man he had also trained fighters in Syria and had "devised a battle plan for his group of fighters," according to the plea agreement. When he returned to the United States, he said he had offered to train al-Qaida fighters in Syria but was turned down.
Nguyen then made plans to travel to Pakistan with a fake passport so he could spend five or six weeks training fighters for a "guerrilla warfare ambush attack on coalition forces," the document said.
When Nguyen was arrested at the bus station, authorities said he had the passport, Syrian currency, and a computer hard drive with more than 180 training videos related to shooting firearms.
AFP Photo / Rizwan Tabassum
Interested in national news? Sign up for our daily email newsletter!