California Attorney General Seeks Legal Help For Flood Of Minor Immigrants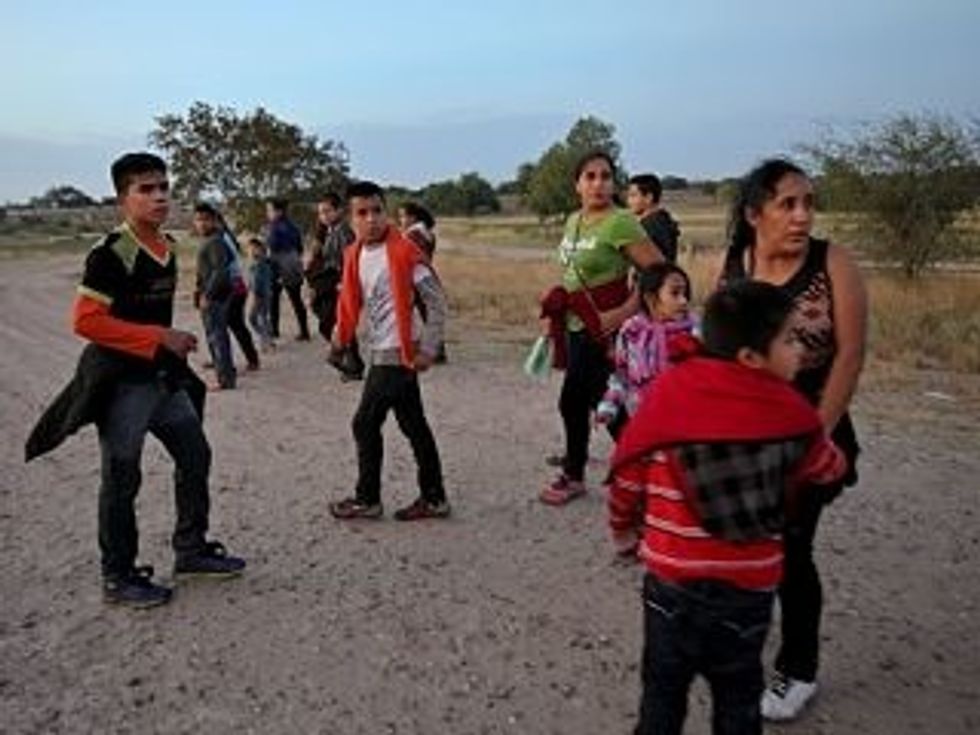 By Patrick McGreevy, Los Angeles Times
SACRAMENTO, Calif. — California Attorney General Kamala D. Harris on Wednesday convened a group of public and private officials to look at how legal representatives can be provided to the thousands of minors who are crossing the border illegally into the United States.
With a surge of more than 57,000 unaccompanied minors who have arrived in the United States in recent months from Central America, nonprofit legal services groups that serve immigrants have been overwhelmed by demand, meaning many of the minors are not getting legal representation.
Representatives of corporations and private law firms offered Wednesday to provide significant resources, including pro bono attorneys, to help make sure underage immigrants have legal representation, according to some of the 40 people who attended the roundtable discussion at the Department of Justice office in Los Angeles.
Those in attendance agreed to Harris' request to form a working group to monitor the situation and make sure resources are available.
"This is a humanitarian crisis of children fleeing extreme violence," said David Beltran, a spokesman for the attorney general. "This working group will work to ensure that these children receive due process under existing immigration law."
Katie Marquart, pro bono director for the law firm Gibson Dunn, said her company has been providing free legal representation to indigent immigrants for years. "We certainly are committed to stepping up our involvement," Marquart said.
Harris convened the meeting just days before she and other state attorneys general are scheduled to meet in Park City, Utah, with the attorneys general for Mexico and El Salvador. That meeting Sunday is on transnational crime, but the issue of the surge in immigration is expected to be addressed as well.
Photo: Los Angeles Times/MCT/Michael Robinson Chavez
Interested in national news? Sign up for our daily email newsletter!