California Couple's Rare Coin Find Will Let Them Keep Home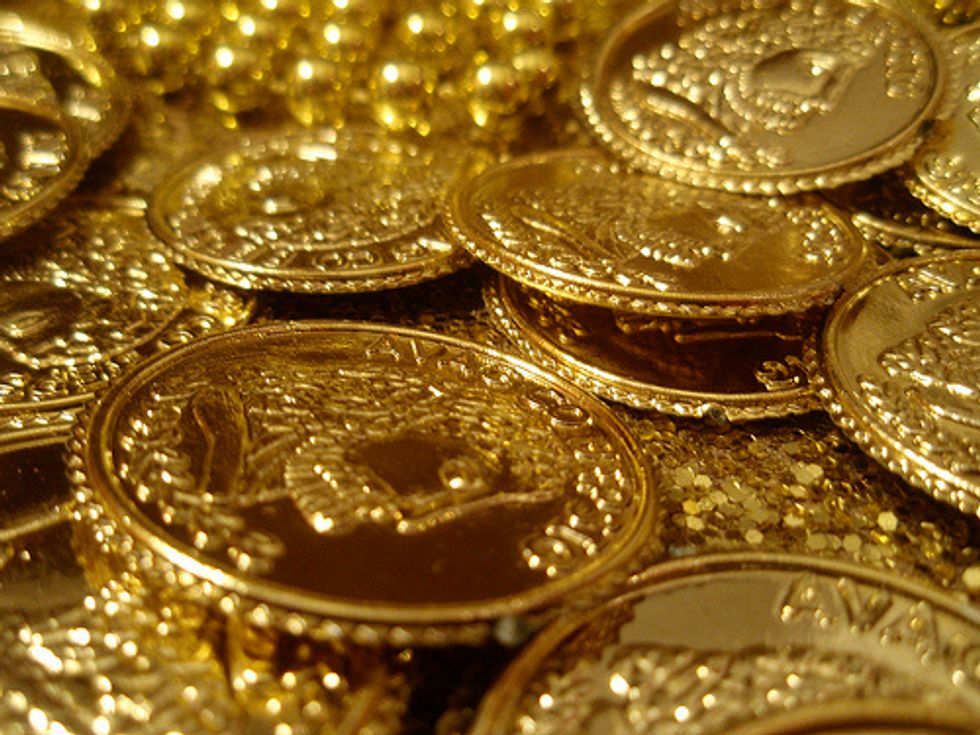 By Ruben Vives, Los Angeles Times
LOS ANGELES — The California couple who found a buried cache of 19th century gold coins say they will use the proceeds — which experts say could amount to more than $10 million — to hold on to their home.
The couple, identified by the firm representing them only as "John" and "Mary," made the find during one of their daily walks on their property in California's gold country. Eight of the rusty cans they dug up were filled with more than 1,400 rare and perfectly preserved U.S. gold coins dating from 1847 to 1894, according to Donald Kagin, president of Kagin's Inc., a numismatic firm that specializes in U.S. gold coins and represents the couple.
Kagin's announced the discovery Tuesday.
Kagin said the coins have a face value of more than $28,000 but could sell for more than $10 million.
In an interview with the firm posted online, the couple said they plan to keep some of the coins and sell others on Amazon.com and use the money to hold on to their home. They did not explain further.
"Whatever answers you seek, they might be right at home," Mary said. "The answer to our difficulties was right there under our feet for years."
"Don't be above bending over to check on a rusty can," she added.
The couple also said they intend to donate part of the proceeds to charity.
Rare coin experts say it is the greatest buried treasure ever unearthed in the United States.
The previous largest reported find of buried gold treasure in the U.S. had a face value of $4,500. It was discovered by construction workers in 1985 in Jackson, Tenn., and eventually sold for around $1 million.
The coins found by John and Mary were authenticated, graded and certified by Professional Coin Grading Service in Irvine, Kagin said.
A sampling of the collection will be displayed at Kagin's booth during the American Numismatic Association National Money Show in Atlanta that will run Thursday through Saturday.
Photo: Mykl Roventine via Flickr