California Drought Wreaks Economic Pain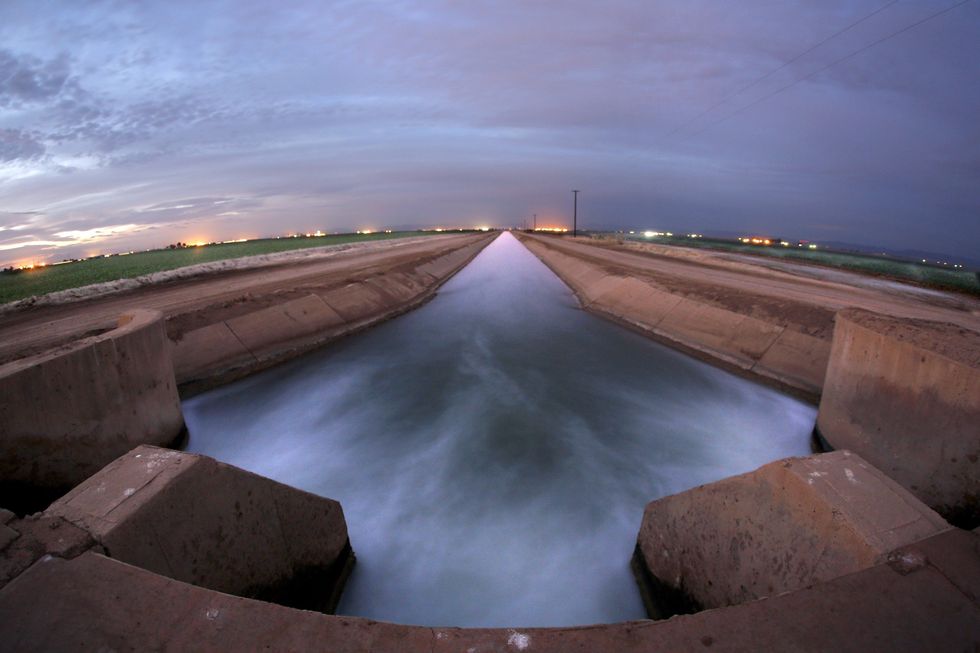 By Michael Doyle, McClatchy Washington Bureau
WASHINGTON — California's dogged drought will cost the state's economy $2.2 billion and an estimated 17,100 jobs, but consumers will largely be spared higher prices, according to a major study released Tuesday.
The pain is not felt equally, experts at the University of California, Davis warn, and there could be more over the horizon as precious groundwater levels fall in what the study calls the "greatest water loss ever seen in California agriculture."
"On average, it's not so bad," said Richard Howitt, an emeritus professor of agricultural economics at UC-Davis, "but in certain parts of the Central Valley, it's extremely bad."
Howitt cited, in particular, the "pockets of pain and poverty" in the Tulare Basin in the valley's southern reaches. The overall socioeconomic impacts are "likely to be significantly higher" than those in the state's 2009 drought, analysts say, because water deliveries are lower.
Statewide, all told, an estimated 428,000 acres of irrigated cropland have gone out of production, amounting to 5 percent of the state's total.
Because growers are diverting scarce water supplies to high-value crops, the analysts say that most of the fallowing has affected feed and other annual crops. Less than 13 percent of the Central Valley's fallowed land had been planted in higher-value crops like nuts, fruits, and vegetables.
The study by the UC-Davis Center for Watershed Sciences, presented at the National Press Club, concluded that this year's drought has reduced surface water deliveries to farms by 6.6 million acre-feet.
By significantly boosting groundwater pumping, California farmers have been able to make up about 5 million acre-feet of the lost supplies. The resulting shortfall will cause $810 million in lost crop revenues and $203 million in lost livestock and dairy values, according to the report.
"In California, no water, no crops," Howitt said.
About 70 percent of the estimated crop revenue losses occur south of the Sacramento-San Joaquin Delta, the study notes.
The additional groundwater pumping, moreover, adds several costs of its own. Farmers will pay an estimated $454 million in added pumping costs this year, the analysts say. In doing so, the report warns, they will also be depleting a resource whose management needs to be improved.
With the increased pumping, groundwater this year will account for 53 percent of the state's irrigation water deliveries. That's a lot more than last year, but Howitt said that inadequate monitoring makes it difficult to track the status of the remaining groundwater supply. He likened it to writing from an account whose balance is a secret.
California Department of Food and Agriculture Secretary Karen Ross, whose agency partially funded the drought study, acknowledged that it was ready for a "very vigorous discussion" about groundwater management proposals now being presented in Sacramento.
"The anxiety of the farm community is very, very high," Ross said. "They understand there is going to be change."
Photo: Los Angeles Times/MCT/Don Bartletti
Interested in national news? Sign up for our daily email newsletter!