California Lawmaker Charged In Corruption Case Could Have Been Entrapped, Lawyer Says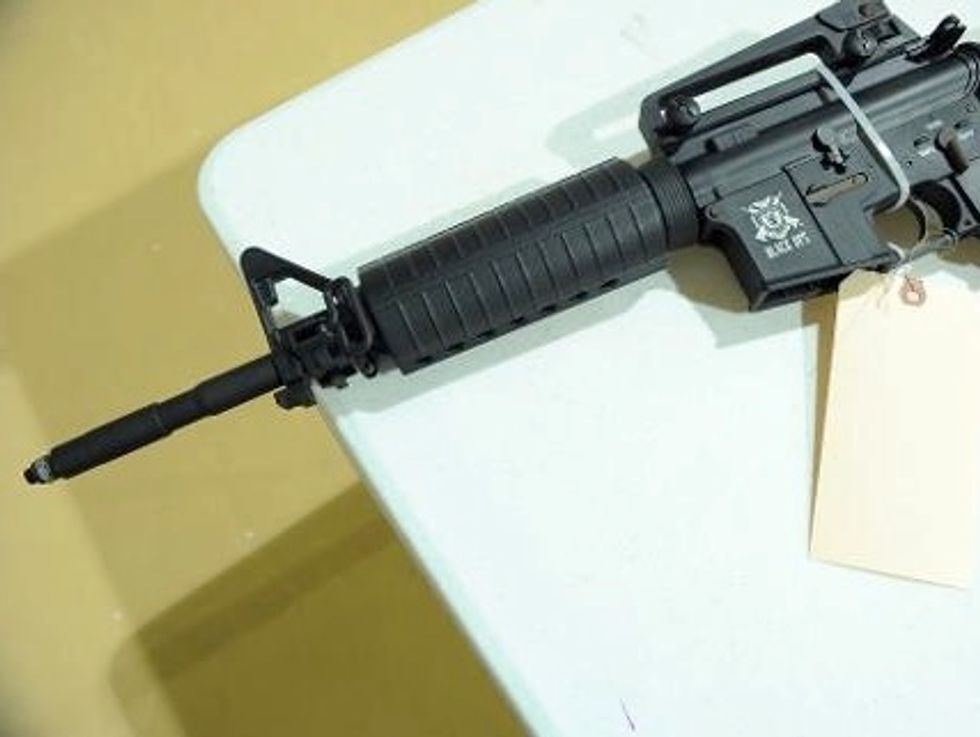 By Josh Richman and Aaron Kinney, San Jose Mercury News
SAN FRANCISCO — California state Sen. Leland Yee, accused of trafficking in illegal weapons and fraud, could have been pushed into brokering an arms deal, his attorney said Monday.
It was only toward the end of a three-year investigation that federal undercover agents pushed hard for Yee to set up an arms deal, said Yee's attorney, Paul DeMeester, after a morning federal court hearing to discuss which of Yee's assets will be used to guarantee his $500,000 bond.
"Entrapment is always a defense you can consider, but we have to look at all the evidence," DeMeester said after the brief hearing. Yee was in court but did not comment before, during or after the hearing.
"I observe that this investigation has been going on since 2011," DeMeester said, "so a very good question is what took three years. It raises a question of allocation of scarce federal resources; it raises questions of fairness to Leland Yee and to the public."
He declined to say whether he thought Yee could beat the charges, or to comment on how Yee is feeling. A lurid 137-page FBI affidavit says Yee, 65, traded official favors for money and repeatedly met face to face with an undercover agent to smuggle automatic weapons into the country; he's accused of accepting a $5,000 campaign contribution as part of those talks.
Yee is expected to return to court April 8 before U.S. Magistrate Judge Joseph Spero for further consideration of his bond and, DeMeester said, "We expect the prosecution will have obtained a grand jury indictment by then."
A complaint — like that filed against Yee and others last week — is a list of charges filed by prosecutors; a judge must hold a preliminary hearing to determine whether the evidence sustains those charges before a trial. An indictment is a list of charges a grand jury might hand up after prosecutors present evidence and no further preliminary hearing would be required before a trial.
Asked whether Yee will resign his state Senate seat, from which his fellow senators suspended him with pay Friday, DeMeester replied, "The politics is behind us now. We're concentrating on the case."
The San Francisco Democrat was arrested Wednesday amid a sweep that capped a five-year FBI investigation of Chinatown mobsters; he was one of 26 people nabbed for crimes ranging from drug sales to murder-for-hire.
Yee first appeared in court last Wednesday, charged with conspiracy to traffic in firearms without a license and to illegally import firearms, and six counts of scheming to defraud citizens of "honest services." Each corruption count is punishable by up to 20 years in federal prison and a fine of up to $250,000, while the gun-trafficking count is punishable by up to five years and $250,000.
U.S. Magistrate Judge Nathanael Cousins let Yee go free last week on the half-million-dollar bond, but scheduled Monday's hearing for Yee to produce collateral to secure that bond. DeMeester and prosecutors said they're still examining Yee's assets, and they plan to file an agreement with the court before next Tuesday's hearing.
Yee entered the court looking solemn, glancing around at the crowd and nodding to someone in the press section. Once seated, Yee smiled and laughed with his attorneys and at one point turned to speak to an elderly man seated behind him.
The senator on Thursday withdrew from the campaign for California secretary of state, and on Friday his fellow senators voted 28-1 to suspend him and two other Democrats who have run afoul of the law in recent months.
Raymond "Shrimp Boy" Chow, the alleged Chinatown crime kingpin also arrested in last week's sweep, also appeared Monday morning in court. His temporary attorney said no permanent lawyer has been appointed, so Cousins ordered Chow to return to court again Wednesday morning before Spero. Chow wore the yellow inmate attire of the Alameda County Jail — which has a contract to house federal prisoners — and said nothing during the hearing.
©afp.com / Michael Loccisano