California Police 'Kill Boy Carrying Pellet Gun'
@AFP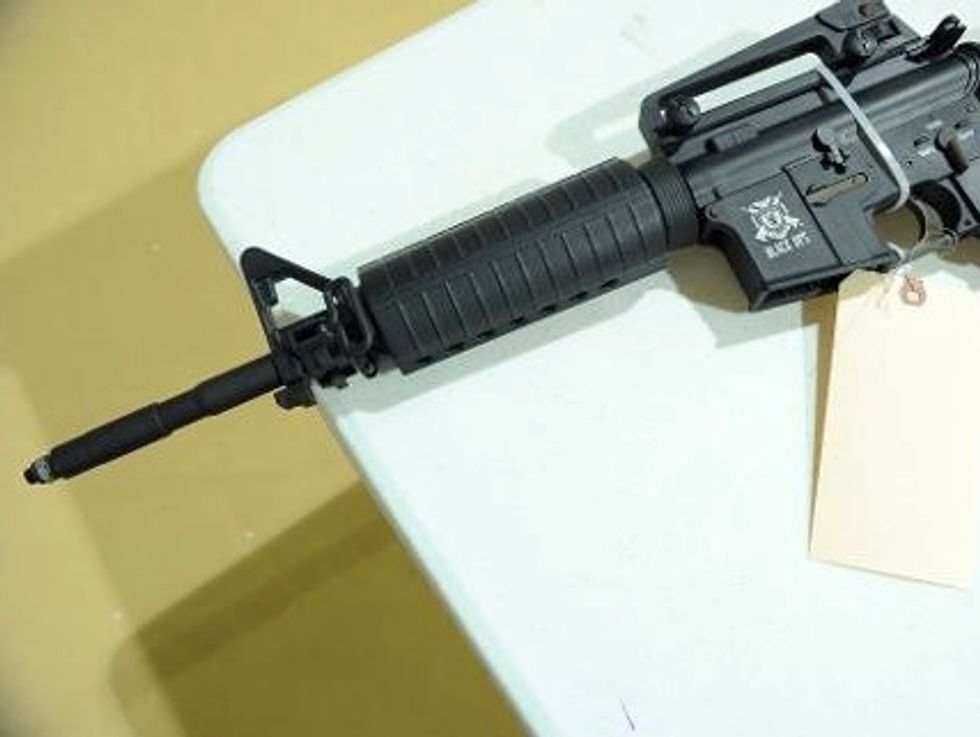 Washington (AFP) – Californian police have shot dead a 13-year-old boy who was carrying a pellet gun that looked like an assault rifle, police and media reports said.
The child, identified as Andy Lopez and described in media reports as popular in his school, was walking down a street on Tuesday when sheriff's deputies saw him carrying what appeared to be a rifle.
They ordered him to drop it and "and at some point immediately thereafter, the deputies fired several rounds from their handguns at the subject striking him several times," according to a statement from the Sonoma county sheriff's office.
"Once the scene was secured deputies learned that the rifle was a replica of an assault weapon."
Local media reported the victim was 13-years-old. Police did not confirm this but hinted at his youth in a statement of condolence.
"As a father of two boys about this age, I can't begin to imagine the grief this family is going through," said the statement from Sonoma County Sheriff Steve Freitas.
The shooting Tuesday has shocked the local community in the city of Santa Rosa, about 50 miles northwest of San Francisco.
The latest chapter in the epidemic of gun violence in the United States came a day after a 12-year-old boy in Nevada opened fire at his school, killing a teacher, wounding two students and ultimately killed himself.
AFP Photo/Michael Loccisano