California Rejects Sessions' Nuisance 'Sanctuary' Lawsuit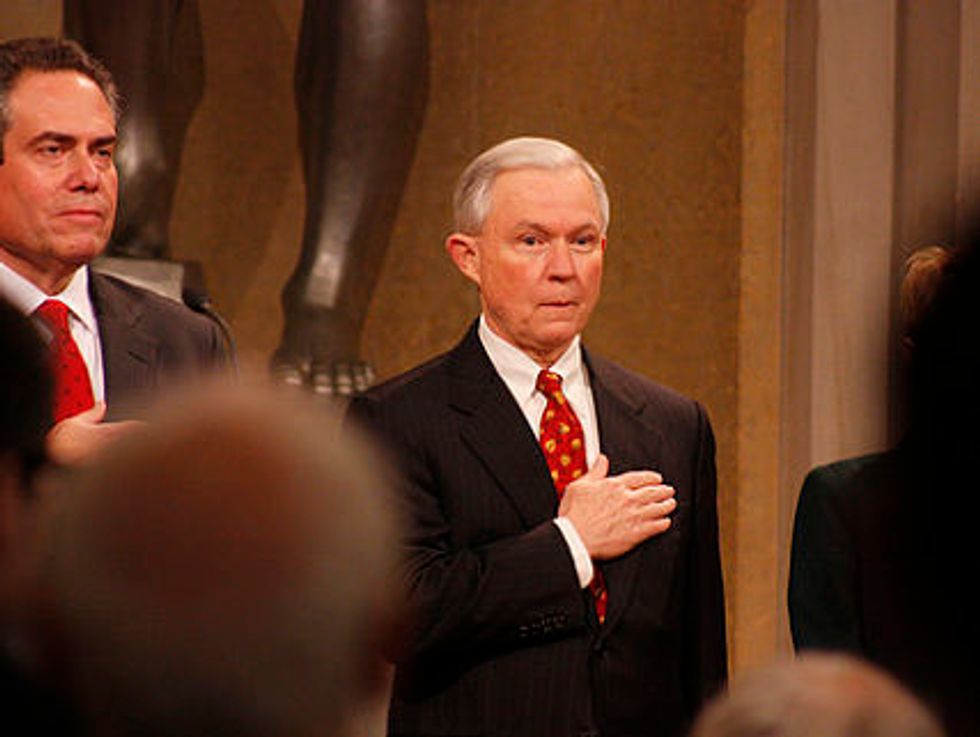 Reprinted with permission from Shareblue.com
Jeff Sessions escalated his crusade against immigrants Tuesday with a lawsuit against California over the state's current immigration laws. But California politicians are responding forcefully.
The lawsuit is focused on three California "sanctuary state" laws that deal with how state law enforcement agencies and businesses interact with federal immigration agencies.
Sessions' Department of Justice claims the laws are unconstitutional.
But California Attorney General Xavier Becerra disagrees. "We are doing nothing to intrude on the work of federal government to do immigration enforcement," he said. "We are doing what we believe is best to make sure the people of California are safe."
Gov. Jerry Brown condemned the lawsuit as a "stunt." And he declared that the Trump administration "is basically going to war against the state of California, the engine of the American economy."
"It's not wise, it's not right, and it will not stand," Brown added.
Sen. Dianne Feinstein called out the administration for continuing to "attack California in an attempt to score points with the president's political base."
"These attacks are unacceptable and will not be tolerated," she stated.
State Senate leader Kevin de Leon, who is running for U.S. Senate, called the lawsuit a "racist and xenophobic attack." And he noted that California has a history of winning in court against the Trump administration.
The Trump administration has repeatedly attacked sanctuary cities, and has repeatedly lost in court. A week after taking office, Trump issued an executive order seeking to deny funding to such cities. But that move was blocked by a federal court.
Later, Sessions sought to withhold grant funds from cities that refused to cooperate with federal immigration officials. Once again, a judge blocked the action.
Trump's rhetoric around immigration and sanctuary cities has been both racist and misleading. He began his presidential campaign by calling Mexican immigrants "rapists." He attacked a federal judge because of his Mexican heritage. He vowed to end the DACA program which provides legal protections to hundreds of thousands of Dreamers. And more recently, he referred to El Salvador, Haiti, and African nations as "shithole countries."
Furthermore, both Trump and Sessions have sought to use fear-mongering about crime rates to push anti-immigrant policies. But their attacks are not based in reality.
According to the Center for American Progress, "Crime is statistically significantly lower in sanctuary counties compared to nonsanctuary counties." Further, NBC News notes, "The number of undocumented immigrants in the U.S. tripled between the 1990s and 2013, while violent crime declined 48 percent and property crime fell 41 percent over that period."
In fact, police told NBC News that Trump's anti-immigrant policies may increase crime in immigrant communities.
Becerra, Brown, Feinstein, and de Leon are on the side of California voters, who overwhelmingly support immigrants as "a benefit to the state because of their hard work and job skills."
The Trump administration will continue to attack immigrants. And leaders who believe that diversity is good for America will continue to fight back — and probably continue to win.