California Senate Panel Endorses Bill Allowing Terminally Ill To Commit Suicide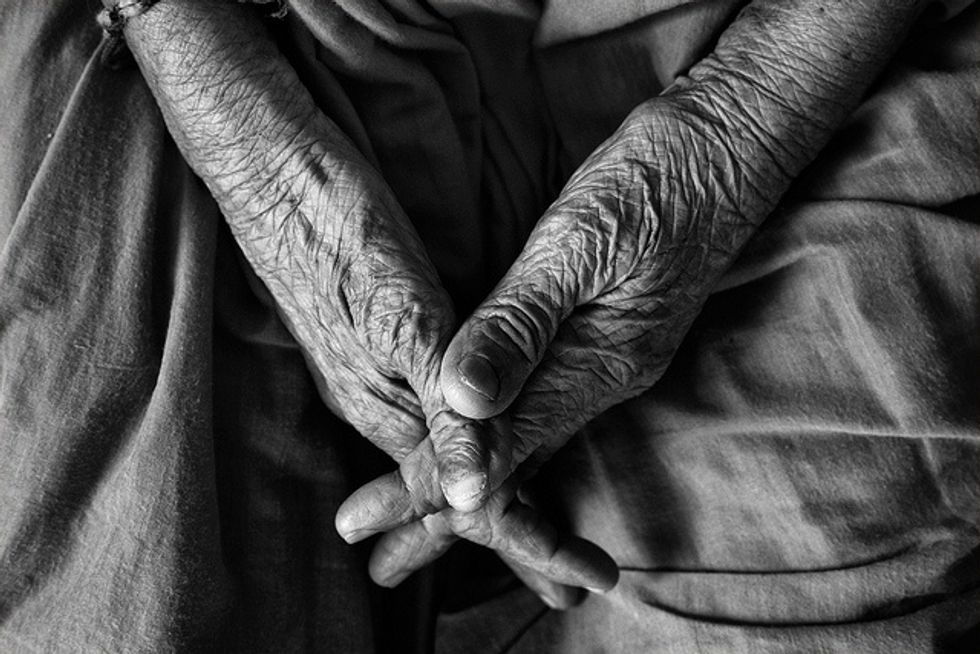 By Jessica Calefati, San Jose Mercury News (TNS)
SACRAMENTO, Calif. — Legislation that would allow terminally ill Californians to take their own lives cleared a major hurdle Wednesday, winning the approval of the state Senate Health Committee on a party-line vote.
Senate Bill 128 was written for Brittany Maynard, a young California woman whose public struggle last year with aggressive, inoperable brain cancer and her choice to end her life sparked international debate about the morality of assisted suicide.
The Senate committee's endorsement of the bill came after more than two hours of emotional testimony that moved lawmakers and others seated in the packed hearing room to tears.
"Being a good mother meant letting (her) go when everything inside of me screamed, 'Hold on,'" said Maynard's mother Deborah Ziegler, who didn't support her daughter's choice to die until she started watching her suffer.
Supporters of California's so-called right-to-die legislation say a change is desperately needed to give the terminally ill greater control over deaths that will otherwise be gruesome and painful, while opponents say the measure is poorly crafted and would foster abuse of the elderly.
"Do not mistake temporary popularity with wisdom," said Warren Fong, president of the Medical Oncology Association of Southern California and an oncologist. Prescribing life-ending medication would violate a doctor's oath to do no harm, he said.
"We've asked oncologists, 'Would you do it?' and they all say 'No,'" he said.
Democratic state Sen. Lois Wolk, a sponsor of the legislation, said she was "thrilled" with the committee's 5-2 vote in favor of the measure, but said she knows the proposal's path to becoming law will be rocky.
Gov. Jerry Brown, a practicing Catholic, hasn't taken a position on the bill but may oppose it for religious reasons.
The California Catholic Conference released a scathing statement Wednesday afternoon following the committee vote, saying it would continue to "actively and vigorously" oppose the bill.
"We understand and share the concern for the dying expressed at today's hearing. It is a natural impulse for human beings," said Ned Dolejsi, executive director of the California Catholic Conference. "But when someone asks for assistance in killing themselves, it is really a call for help, care, and compassion during the dying process."
Earlier Wednesday, an advocacy group and the family of Maynard, a former East Bay resident, released a video that was recorded a few weeks before her death last year in Oregon from brain cancer. She argued that all terminally ill Californians should have the right to die comfortably at home.
The ease she sought wasn't available in California, her home state, but Maynard and her family are fighting for change.
"How dare the government make decisions or limit options for terminally ill people like me," Maynard said in the video, speaking in a calm, steady tone.
"Unfortunately, California law prevented me from getting the end of life option I deserved," she said. "No one should have to leave their home and community for peace of mind, to escape suffering and to plan for a gentle death."
Wolk and other sponsors of the proposed legislation — Democratic state Sen. Bill Monning and Democratic Assemblywoman Susan Talamantes Eggman — released the video footage Wednesday morning at a Sacramento news conference.
Speaking to reporters, Maynard's mother and widower urged lawmakers to back the measure and support Compassion and Choices, an advocacy group that publicized Maynard's story and is fighting for death with dignity laws in statehouses across the country.
"Life is more than breathing air in and out of your body," said Ziegler. "The definition of a good life and a good death varies person to person. Californians need the freedom to deal with terminal illness as they determine."
Maynard's husband, Dan Diaz, conceded that death with dignity is not the right choice for everyone, but having the choice is vital to preserve fairness and decency for the terminally ill, he said.
"What my wife did on Nov. 1 was by her design," Diaz said, referring to the date Maynard took life-ending medication and died in her sleep. "She avoided a painful, drawn out process and harmed no one else."
Had Maynard allowed her brain tumor to run its course, her passing would have been the opposite, she said in the video.
"I want to leave this earth in my home, in the arms of my husband and my parents," Maynard said in the video. "I cannot change the fact that I am dying, but I am living my final days to the fullest."
Other terminally ill patients such as Kara Tippetts, a 38-year-old Colorado mother of four, wrote an open letter to Maynard in October urging her not to end her life.
Tippetts wrote that suffering can be "the place where true beauty can be known." She died this month of breast cancer.
(c)2015 San Jose Mercury News (San Jose, Calif.), Distributed by Tribune Content Agency, LLC