California State Sen. Leland Yee Pleads Not Guilty To Racketeering Charge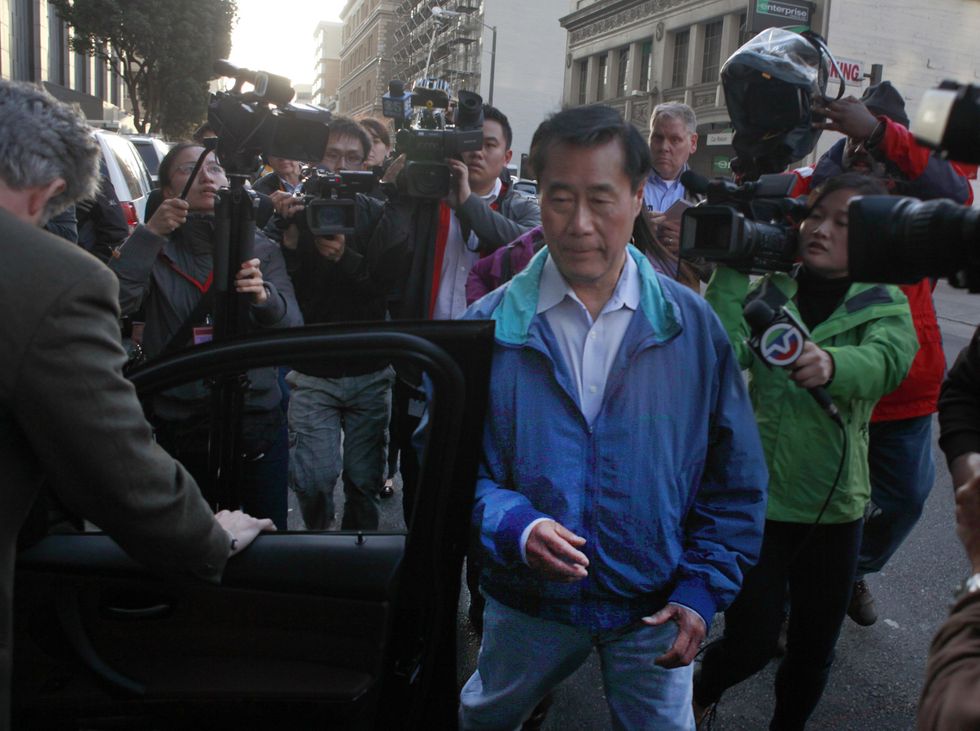 By Jeremy B. White, The Sacramento Bee
SAN FRANCISCO — Suspended state Sen. Leland Yee Thursday pleaded not guilty to racketeering charges newly added to a federal case accusing him of accepting thousands of dollars in bribes and offering to set up international arms deals.
Dressed in a grey suit and purple tie, his hair slicked back, the San Francisco Democrat remained silent as his attorney James Lassart entered the plea.
Lassart quickly ushered his client out of the courtroom after, declining to talk to reporters.
In adding racketeering to the litany of charges against Yee, prosecutors are arguing that the suspended senator's secretary of state campaign functioned as a criminal enterprise. According to an indictment, Yee sought money to erase debt from a failed mayoral run and fund his secretary of state campaign. Those imperatives led him to try and extract money from various undercover agents, prosecutors allege.
Yee accepted money in exchange for helping a fake business win state contracts; influencing medical marijuana legislation; issuing a proclamation for a Chinatown organization prosecutors link to criminal activity; and offering to facilitate an international arms deal, according to the indictment.
Those alleged transgressions surfaced in the initial round of indictments. Along with the racketeering charges, prosecutors have added more pay-for-play allegations. They now say Yee solicited money in exchange for influencing bills to extend the life of the state athletic commission and make it more difficult for professional athletes to file worker's compensation claims in California.
If convicted on all counts, Yee could be sentenced to up to 165 years in prison and be on the hook for penalties worth as much as $2.25 million.
Photo: Bay Area News Group/MCT/Karl Mondon
Interested in U.S. politics? Sign up for our daily email newsletter!