California Storm: Crews Work To Clear 4 Walls Of Mud That Cut Off Town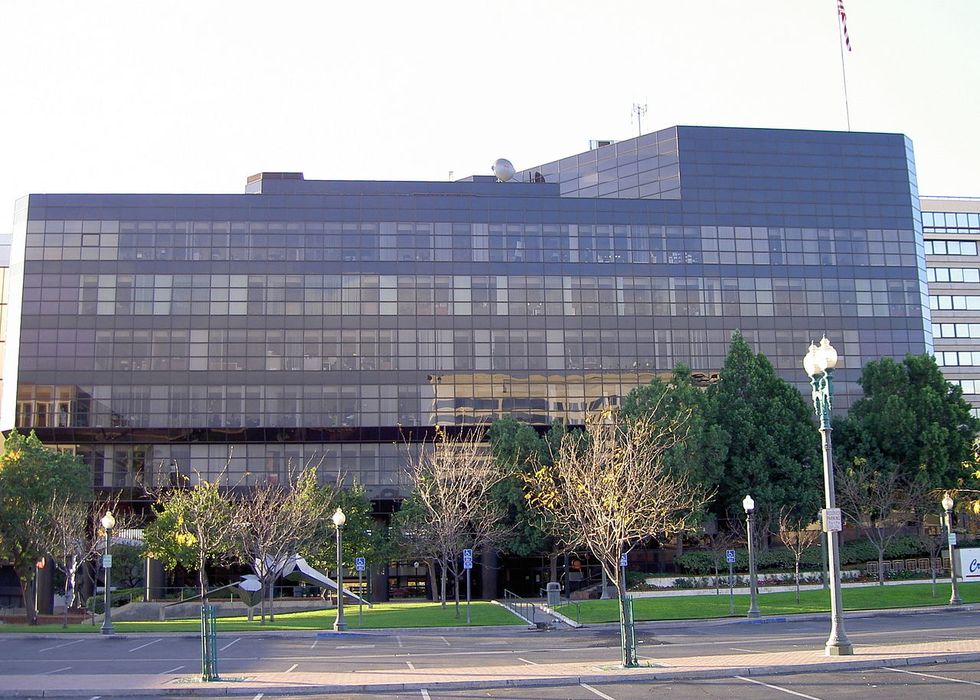 By Joseph Serna, Los Angeles Times
LOS ANGELES — Hundreds of residents in Forest Falls in San Bernardino County remained stranded Monday morning as crews worked to clear the last of four mud walls caused by flash floods over the weekend that cut the town off.
"It's like somebody threw a huge mud ball on the town and it's just sitting there," said San Bernardino County firefighter Ryan Beckers. "It's one road in, one road out."
On Sunday, a storm that hovered over Mount Baldy, Forest Falls, and a few other communities managed to pour several inches of rain onto the area, triggering mudslides and overflowing creeks and washes that sent campers and locals running for higher ground.
In Forest Falls, mudslides as high as 10 feet cut across Valley of the Falls Drive, which connects the town to Highway 38. Even when rain doesn't fall directly onto the secluded town, its placement next to a creek and at the foot of three mountain peaks makes it susceptible to floods and slides, Beckers said.
Dozens of homes sustained damage, mostly from water and mud, but determining the severity of the damage to each home and final costs to the community could be days away, officials said.
In the history of floods to the area, "this was one of the bigger ones," Beckers said.
At least one car was overturned, but no one was inside. Several power poles were tipped over and put slack into power lines, forcing utility workers to cut power to the lines so cleanup crews could clear the debris.
In terms of the potential for disaster, Beckers said they counted the community's response to Sunday's downpour a success. Locals were mostly prepared and camp employees kept visitors from panicking, he said.
Still, the flash flooding killed one person on Mount Baldy when his vehicle spilled off a mountain road and into a creek. The man was identified Monday as 48-year-old Joo Hwan Lee of El Segundo, Calif.
On Monday, crews were sweeping through the mountain communities to assess the damage. At Mount Baldy, one home suffered major damage and four sustained moderate damage, said San Bernardino County firefighter Chris Prater.
Several propane tanks were also dislodged and leaked fuel but were contained before any significant incident occurred, Prater said.
The thunderstorm system was expected to move out and into Central and Northern California on Monday, bringing with it the threat of lightning, which has been blamed for sparking dozens of destructive wildfires in recent weeks.
Photo via WikiCommons
Interested in national news? Sign up for our daily email newsletter!