California Wildfires Burn Homes, Force Residents To Flee
@AFP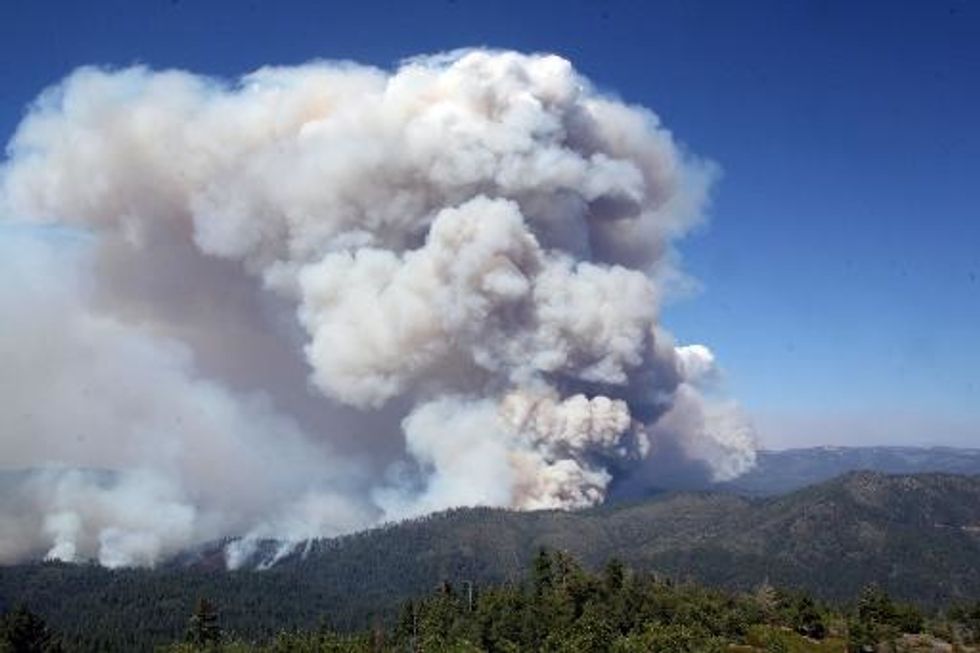 Los Angeles (AFP) — Raging wildfires damaged or destroyed over 100 buildings in California and forced hundreds to evacuate in the drought-stricken U.S. state, officials said.
The Boles Fire, one of up to a dozen blazes gripping the state amid a heatwave, erupted near the town of Weed, some 280 miles north of San Francisco near the Oregon border.
By Monday evening it was 15 percent contained and had damaged or destroyed over 100 buildings, and forced the evacuation of three nearby communities, according to CalFire's website.
Winds gusting up to 40 mph helped fan the flames.
"The fire was able to rage right into the community before we were able to get fire equipment into the scene," California Department of Forestry and Fire Protection spokesman Daniel Berlant told the Los Angeles Times.
"The fire was starting ahead of itself; the embers thrown ahead touched the brush and structures," he added of the blaze, which covered some 350 acres.
Meanwhile, another wildfire some 140 miles northeast of San Francisco more than doubled in size, to 8,600 acres, forcing the evacuation of some 130 homes, firefighter said.
By Monday evening the King Fire was threatening some 500 homes, according to the Sacramento Bee newspaper.
On Sunday some 1,000 people were evacuated near Yosemite National Park in central California. The blaze that began near Bass Lake burned 330 acres (133 hectares) in a matter of hours.
Temperatures in central California rose to nearly 104 degree Fahrenheit (40 Celsius) over the weekend, part of a heatwave expected to last through the common days.
California often faces powerful fires in the summer and fall, and the extreme drought of recent months increases the risks for more blazes this year.
AFP Photo/Mike Mcmillan
Interested in more environmental and national news? Sign up for our daily email newsletter!