More Californians Support Affordable Care Act, Poll Finds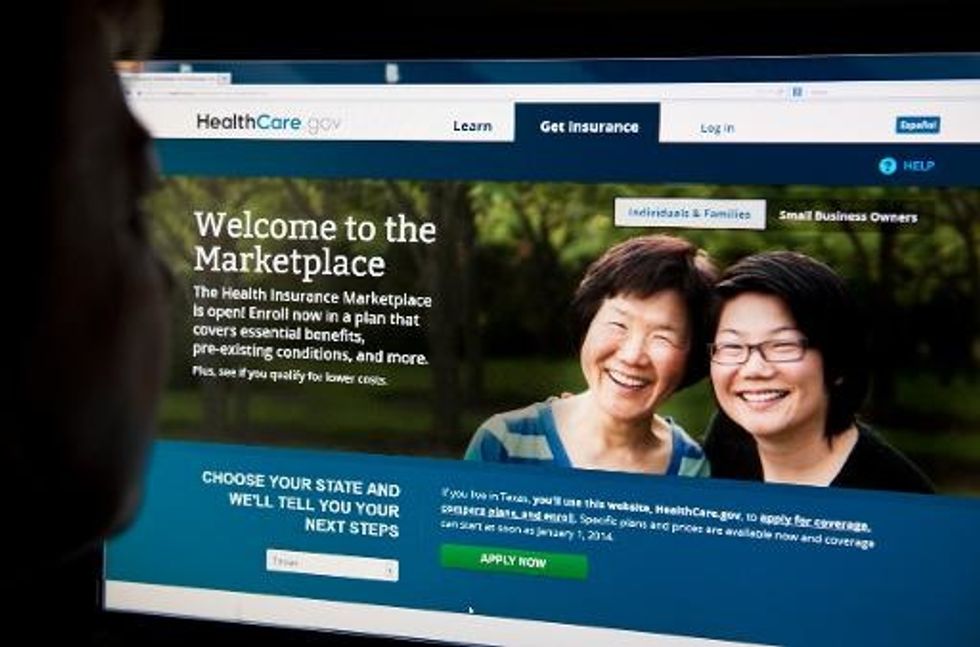 By Tracy Seipel, San Jose Mercury News
The nation's new health care law is surging in popularity in the Golden State, according to the Field Poll, which finds more Californians today — of all political stripes — support the Affordable Care Act than at any time since it was signed into law four years ago.
And by a 2-to-1 margin, they praise the successful way it's been rolled out in the state, compared to the federal government's glitch-ridden system.
Still more now say they're satisfied with the way the health care system is working in the state, compared to a year ago.
But for all their applause, many Californians aren't happy with the cost of their health care and say they are having a tough time paying their premiums.
Those are among the highlights of the survey released Tuesday that tracked California voters' overall opinion of the federal health care law.
The poll of 1,535 likely voters from June 26 to July 19 showed that 56 percent of registered voters say they support the law, while 35 percent are opposed.
That 21-point margin in support is up six points from last year, and Mark DiCamillo, director of the Field Poll, believes the results have national implications.
"If it's going to be an effective law, you would probably see it in California — and we are seeing it," DiCamillo said.
The poll found 60 percent of voters believe California's smoother roll-out and implementation, through the Covered California health exchange, is a big part of its success, while 30 percent disagreed.
"By a 2-to-1 margin, the voters gave us five gold stars," said Dr. Judy Belk, president and CEO of The California Wellness Foundation, which funded the poll. "We nailed it big-time."
But what intrigues DiCamillo is the story behind the upward swing of support for the health care law statewide now that voters have had a chance to see the impact of the law. Last year's survey results were based on voters' predictions.
"The biggest increase in support or the largest reduction in opposition are coming from those groups that were previously opposed or evenly divided in prior years," DiCamillo said. Like other Americans, Californians' views of the law, known as Obamacare, are still highly partisan. While 79 percent of the state's Democrats support the law, up by 2 percentage points from last year, only 22 percent of Republicans back it. However, GOP support is up 5 percentage points from last year. Fifty-six percent of voters with no party preference, also up 2 percentage points, favor the law.
While it's no surprise that in California the health care law's strongest backers are residents in the nine-county San Francisco Bay Area (67 percent) and Los Angeles County (62 percent), both well-known liberal bastions, some favorable views appear to be surfacing in more conservative areas of the state.
The poll shows support in the Inland Empire is now 48 percent, up 9 percentage points, while the Central Valley support is now 50 percent, up by 8 percentage points.
Another key change: The state's ethnic voter population continues to be overwhelmingly supportive of the law, but now a plurality of the state's white non-Latino voters are too (50 percent to 44 percent).
But the poll also found frustration among voters over the continued escalation of insurance rate increases. Statewide, 47 percent of those surveyed said their health care costs have gone up over the past year.
Meanwhile, 46 percent of voters say they have a tough time paying their health care premiums, including 17 percent who say it's very difficult.
"You can see the problem area for voters, at least in terms of the affordable part of the Affordable Care Act," said DiCamillo, who noted that premiums increased most for voters earning between $40,000 to $100,000 or more.
Still, the proportion reporting that their health care costs are very difficult to afford declined four points from 21 percent who said this last year.
A November ballot measure, called Proposition 45, would require health insurance companies to get state approval before raising rates, as they must do in 35 other states.
The poll was done in seven languages and dialects and has a margin of error of plus or minus 2.6 percentage points.
A second part of the poll that examines other aspects of the health care law, and subsequent proposals surrounding the law in California, will be released Wednesday.
AFP Photo/Karen Bleier
Interested in national news? Sign up for our daily email newsletter!