California's Air Tanker Fleet Grounded After Deadly Yosemite Crash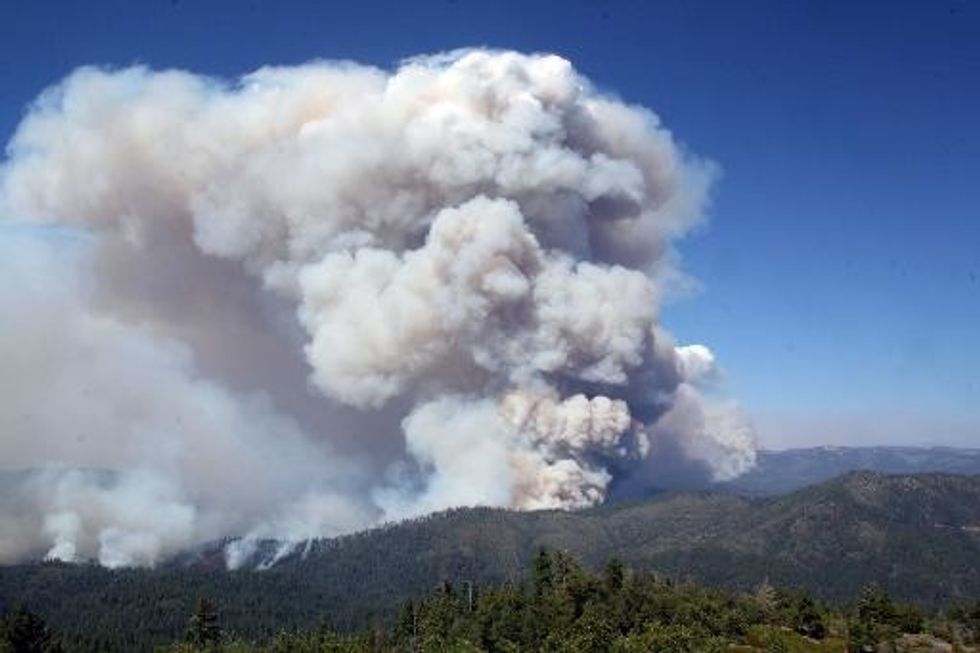 By Joseph Serna, Los Angeles Times
All of California's 22 S-2T air tankers have been grounded after one of the aircraft crashed while fighting a wildfire in Yosemite National Park, killing the sole pilot.
Most of the tankers haven't been in use recently, as the large wildfires that raced across the central and northern parts of the state this summer have largely been brought under control. But the fleet will remain grounded until deemed safe by officials, Daniel Berlant, a spokesman for the state Department of Forestry and Fire Protection, said Wednesday.
California is one of a handful of states to maintain a fleet of firefighting planes. The S-2T tankers, which can carry up to 1,200 gallons of retardant, are essentially old Navy aircraft that were retrofitted "from nose to tail," including with turbine prop engines that were added in the 1990s, he said.
The tanker that crashed Tuesday was among a handful of aircraft fighting the 130-acre Dog Rock fire, which broke out that afternoon on El Portal Road between the Yosemite's boundary and the Arch Rock entrance station, officials said.
Debris from the crash was scattered on Highway 140, which was closed because of the blaze.
"This is obviously a very tragic situation, this pilot was one of our family," Berlant said.
The pilot's family has requested his name not be released until all immediate family has been notified, officials said.
Berlant said the pilot worked for DynCorp International, which also maintains Cal Fire's planes.
A representative for DynCorp reached by The LA Times early Wednesday had no immediate comment.
The cause of the crash was under investigation, but it was clear and not too windy at the time the crash, Berlant said.
A California Highway Patrol officer who witnessed the explosion told the Associated Press that the air tanker appeared to hit a canyon wall while attempting to make a drop.
"I heard a large explosion, I looked up on the steep canyon wall and saw aircraft debris was actually raining down the side of the mountain after the impact," said CHP Sgt. Chris Michael, who was stopping traffic along the highway when the plane went down.
"It hit the steep side of the canyon wall," he added. "It appeared from the direction he was going, he was trying to make a drop down the side of the canyon when he hit the canyon wall."
By Tuesday night, rescuers had climbed to the wreckage, which was perched on a 2,500-foot escarpment near El Portal.
Michael said pieces of the aircraft landed on the highway and came close to hitting fire crews on the ground nearby.
"It most definitely did disintegrate on impact," he said. "It was nothing. I didn't see anything but small pieces."
Staff writers Adolfo Flores and Julie Cart contributed to this report.
AFP Photo/Mike Mcmillan
Interested in more national news? Sign up for our daily email newsletter.