Will The 113th Congress Be The Least Productive In History?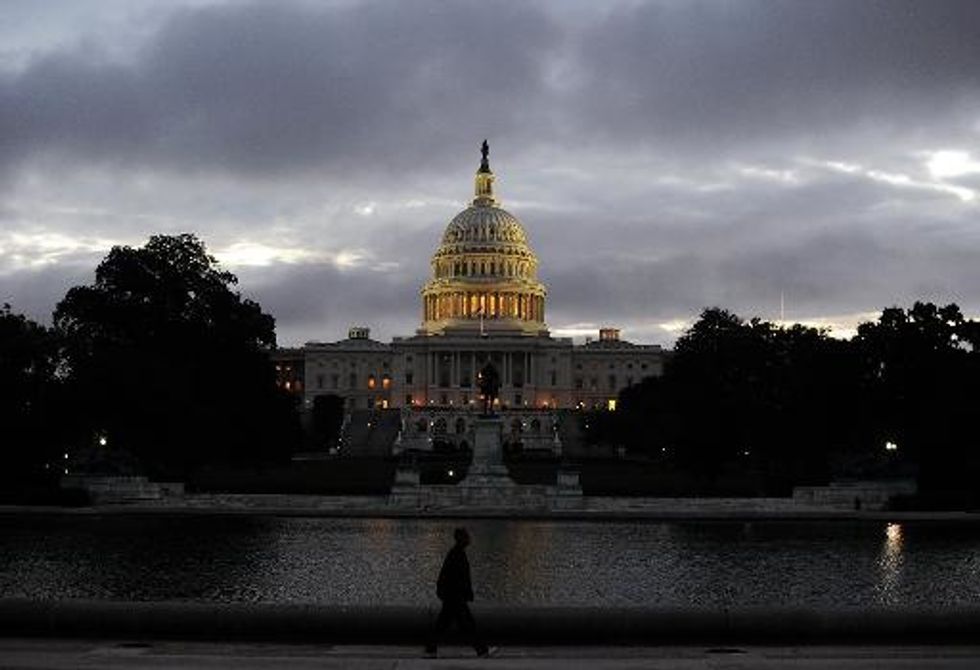 Members of Congress returned to Capitol Hill after their August recess on Monday, and if they want to avoid being the least productive Congress in modern history, they have their work cut out for them. According to Govtrack.us, this Congress has enacted only 163 laws (including both bills and joint resolutions that have been enacted into law). That leaves it 121 laws behind the 112th Congress, which is currently the do-nothingest in modern congressional history.
As this chart from TheWashington Post shows, it is common practice for as much as 50 percent of laws enacted by Congress to come in the last quarter of the session. But even taking Congress' tendency to procrastinate into account, the 113th Congress will have to cover a lot of ground in the next few weeks if it wants to enact more laws than its predecessor. This is because of November's elections: According to the Associated Press, Senate Majority Leader Harry Reid (D-NV) plans to adjourn the Senate by September 23 to allow members to campaign.
The most pressing issue is keeping the government funded. Legislators will need to come up with a short-term spending bill to fund the government through the end of 2014, and they will need to do so by September 30. With negotiations over the budget absorbing so much time and focus in the coming weeks, the question will be whether Congress can accomplish much else before being adjourned until after the elections.
If its track record is any indication, then the answer looks grim. While the number of laws that a Congress enacts is not the only way to judge its productivity, even small-government conservatives will find this dearth of legislation to be a problem, since it does take a law to repeal a law.
Even when Congress has been able to pass legislation, like The Workforce Investment and Opportunity Act (WIOA) and the Veterans Access Choice and Accountability Act (which reformed the VA), it has sunk back into inefficiency by following it up with partisan bills that stand little chance of becoming law. On the day before the August recess, for example, the House passed bills authorizing a lawsuit against President Obama and curtailing the Deferred Action for Childhood Arrivals program — neither of which the Democratic-controlled Senate will seriously consider.
If this Congress really wants to improve its productivity, its members will need to compromise and pass bills that are not solely designed to position themselves favorably for re-election.
AFP Photo/Jewel Samad
Interested in U.S. politics? Sign up for our daily email newsletter!