Capitol Police Drag Disabled Health Care Protesters From Their Wheelchairs In Front Of Mitch McConnell's Office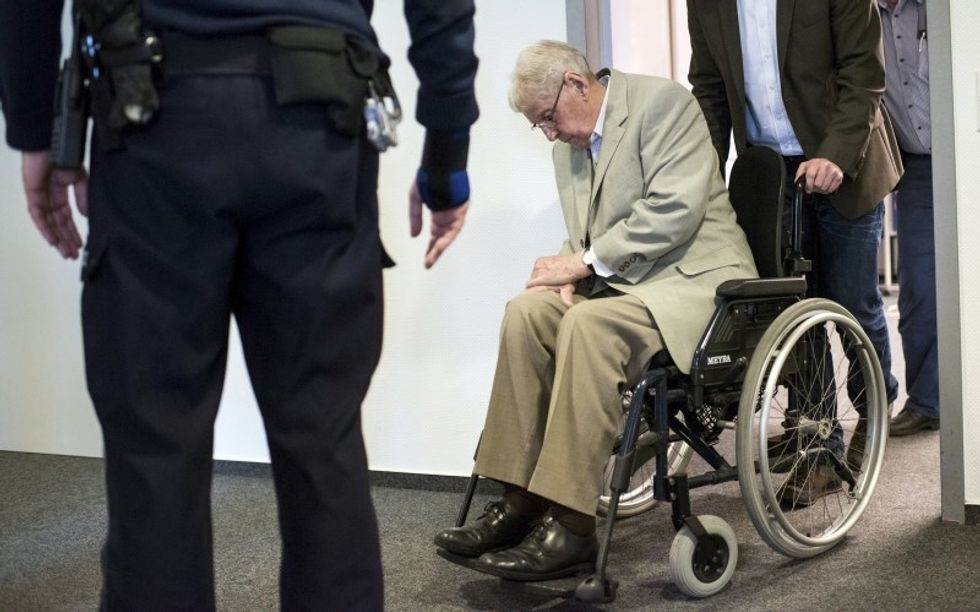 Reprinted with permission from Alternet.
Hours after a draft of the GOP Senate's new health care bill was released, protesters from across the country began staging sit-ins and die-ins in response to its draconian measures.
"No cuts to Medicaid," chanted members of ADAPT (Americans Disabled Attendant Programs Today) outside Mitch McConnell's office on Thursday.
Capitol Police arresting protesters who rely on wheelchairs. They dropped one.#NoCutsNoCaps pic.twitter.com/R6OiJ5P1h7

— jordan ???? (@JordanUhl) June 22, 2017
According to a press release for the event, about five dozen members of the disability rights organization showed up to protest Senate Mitch McConnell's plans to phase out the Affordable Care Act's Medicaid expansion over several years. Several protesters were forcibly removed from their wheelchairs.
Capitol police are dragging people away from Mcconnell's office. pic.twitter.com/ldvakYdvl4

— Mariam Khan (@MKhan47) June 22, 2017
"The Senate proposal cuts off Medicaid expansion more gradually than the House bill, but would enact deeper long-term cuts to the health-care program for low-income Americans," reported the Washington Post late Wednesday.
Additionally, the Trump Administration has proposed a $600 billion cut to to Medicaid in the $4.1 trillion budget for 2018.
Blood on the floor outside of Leader Mcconnell's office as protestors are physically being removed. pic.twitter.com/z4gVd9t1qe

— Mariam Khan (@MKhan47) June 22, 2017
Alexandra Rosenmann is an AlterNet associate editor. Follow her @alexpreditor.
This article was made possible by the readers and supporters of AlterNet.