Car Bomb, Mortar Rounds Kill At Least 50 People In Syria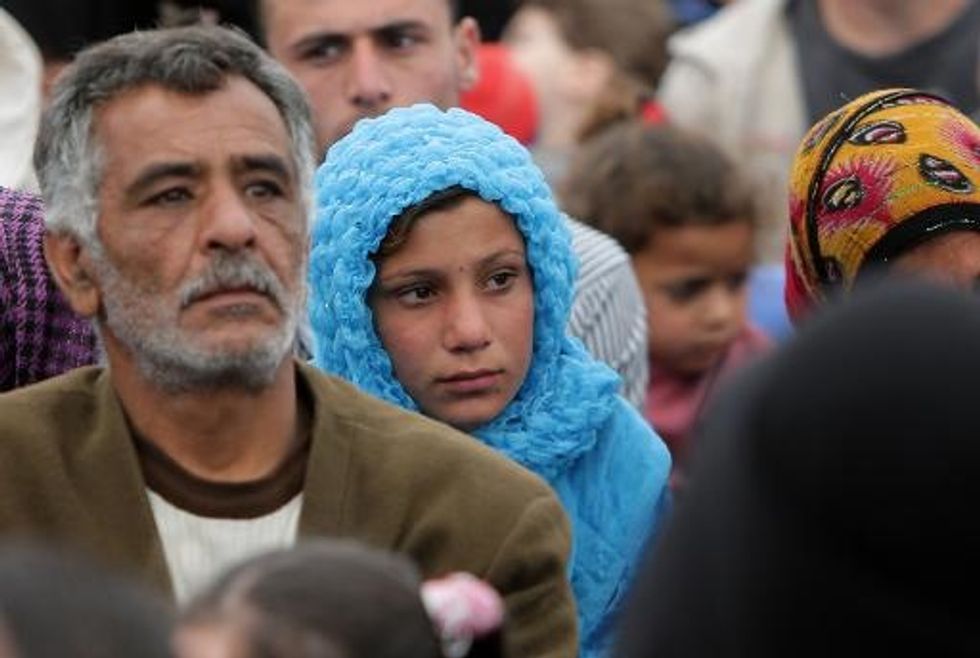 By Patrick J. McDonnell, Los Angeles Times
BEIRUT — At least 50 people were killed and scores injured Tuesday in Syria during a series of mortar and car-bomb attacks targeting pro-government districts in Damascus and the central city of Homs, the state media and a pro-opposition monitor reported.
The deadliest strike was a car bombing near a busy intersection in war-ravaged Homs that left at least 36 people dead and 85 injured, Syria's official news agency reported. Some reports indicated that two car bombs may have been involved and that the death toll reached 45.
The assault marked the latest in a series of stepped-up attacks on civilian targets in Homs, which has long been a key battleground in the Syrian conflict, now in its fourth year. A number of neighborhoods have been reduced to rubble in the conflict. Earlier this month, 25 people were killed in a pair of car bombings.
In recent months, Syrian forces have recaptured much of Homs from rebels and cornered remaining opposition fighters into a few enclaves, including the heart of the Old City. The government says that hundreds of rebels have surrendered and negotiations are continuing in a bid to convince remaining fighters in the Old Town and elsewhere to lay down their arms or evacuate. Officials have talked about life in Homs getting back to normal, but gunfire and shelling remain daily occurrences.
Tuesday's wave of attacks comes a day after President Bashar Assad announced that he would seek a third seven-year term in elections scheduled for June 3. Opposition activists have dismissed the elections as a farce. There was no known direct link between the attacks and the announcement of Assad's candidacy.
The government blamed all of Tuesday's attacks on "terrorists," its standard term for armed rebels fighting to overthrow the government.
In the capital, authorities reported that 14 civilians, mostly students, were killed and 86 injured when two mortar shells struck an Islamic school in the Shaghour district in the Old City. The district is firmly under government control and is patrolled by pro-Assad militiamen. Tuesday's strike was among the deadliest mortar attacks reported in Damascus.
Rebels based in the capital's outskirts frequently fire mortar rounds into the city and government-controlled suburbs. Syrian authorities call the attacks indiscriminate. The mortar strikes have escalated in recent weeks as government forces have moved to oust rebels from outlying areas of the capital.
©afp.com / Joseph Eid