Car Bomb In Syria Village Kills At Least 34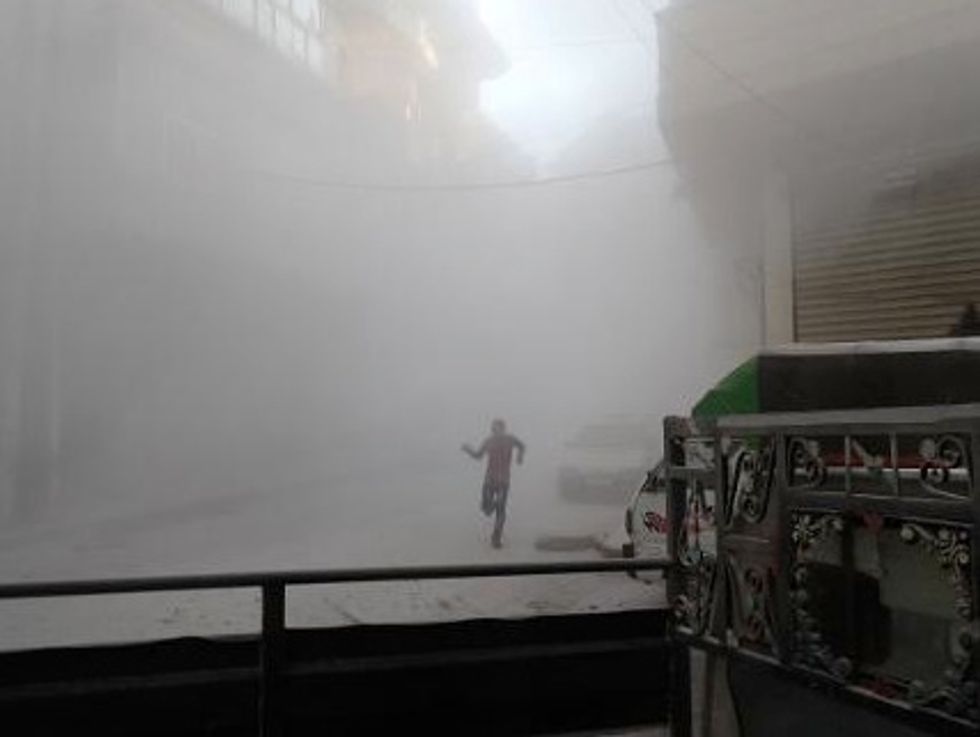 By Patrick J. McDonnell, Los Angeles Times
BEIRUT — A massive car bomb exploded Friday in a government-controlled village in central Syria, killing at least 34 people and wounding dozens more, Syrian state media reported.
The blast was the latest in a series of bombings apparently targeting zones in Syria where the population is loyal to the government of President Bashar Assad.
While global attention has shifted to the violence in neighboring Iraq, Syria continues to be the site of a raging, more than three-year war that has cost more than 100,000 lives and left vast swaths of the country in ruins.
Al-Qaida-style rebels who have gained a foothold in Syria have expanded their battle for the creation of an Islamist caliphate across the border to Iraq, where they are fighting to overthrow the government of Prime Minister Nouri Maliki.
Friday's car bomb in Syria exploded in the village of Hurra outside the central city of Hama, the Syrian media reported.
A powerful Syrian rebel coalition, the Islamist Front, with close ties to Saudi Arabia, reportedly took responsibility for the strike. A posting on the social media forum Twitter attributed to the Islamic Front said the blast targeted pro-government forces. The Syrian government said all the victims were civilians.
Friday's attack follows a car bombing that left at least six people dead Thursday to the south of Hama in the city of Homs, news agencies said. That attack reportedly targeted a neighborhood that is home to many Alawites, the ultra-loyalist sect whose members include Assad.
Syrian rebels, overwhelmingly from the nation's Sunni Muslim majority, have often targeted Alawite districts in car bomb and mortar attacks. Rebels have accused the government of indiscriminate attacks on Sunni areas with aerial bombardment and heavy artillery.
Photo: Karam al-Masri via AFP
Interested in world news? Sign up for our daily newsletter!