Carrie Fisher Wasn't Shy About Letting The World Know She Really Hated Trump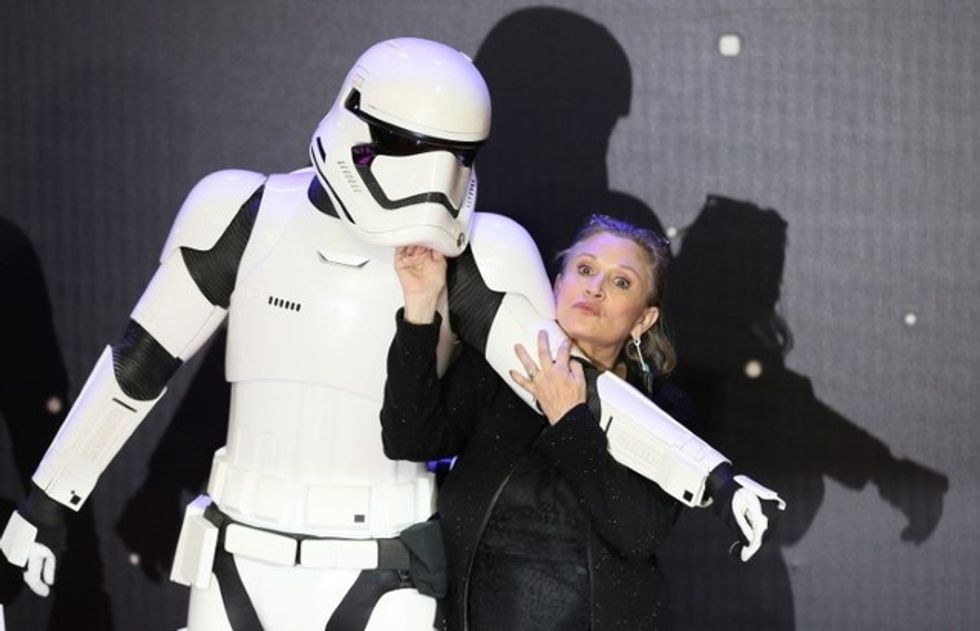 Reprinted with permission from AlterNet.
Among the many reasons to love Carrie Fisher, who died Tuesday, was the fact that she never minced a single word. In recent months, if you wondered how Fisher felt about Donald Trump, you only needed to check out her tweets. She was very much not a fan of Trump, and she made sure to mention it as often as possible.
For example, remember that time Fisher—who never downplayed her history of engagement with cocaine—suggested Trump was high during a presidential debate?
She also hinted that no sober person would choose to vote for Trump:
And she took a drug-related dig at the man who has spent his life reducing women to their looks:
But Fisher had many other thoughts on Trump worth revisiting. For example, when she said he'd lower the office:
When she called him out for bragging about criminal sex acts:
Or when she made fun of all that "straight shooter" nonsense.
And in summation:
R.I.P. Carrie Fisher. Your humor and candor will be sorely missed.
Kali Holloway is a senior writer and the associate editor of media and culture at AlterNet.
IMAGE: FILE PHOTO: Carrie Fisher poses for cameras as she arrives at the European Premiere of "Star Wars, The Force Awakens" in Leicester Square, London, December 16, 2015. REUTERS/Paul Hackett/File Photo