Carter Page Says He's "Probably" On Russia Emails With Guilty Trump Aide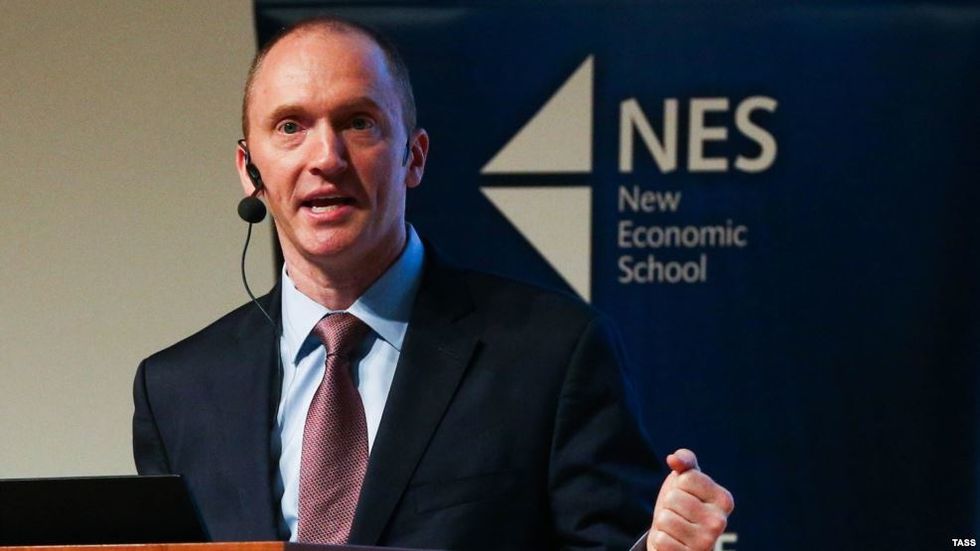 Reprinted with permission from AlterNet.
Host Chris Hayes could hardly believe his ears as Carter Page, a controversial former campaign aide to President Donald Trump, admitted during an MSNBC interview that he's "probably" on multiple email chains about Russia with George Papadopoulos, who pled guilty after lying to the FBI.
"It may have come up from time to time, again, you know, there's nothing major," Page inexplicably admitted to Hayes during the interview.
Page also seemed to briefly forget whether he was a figure during a meeting that came up in the charges against Papadopoulos.
"I don't think so," he said, before confirming that he "definitely was not."
The jaw-dropping interview is full of statements that sound at turns incriminating and evasive. Social media spent the evening hilariously skewering his performance. MSNBC contributor Josh Barro described Page as a "malfunctioning droid."
Hayes ended the interview by wondering aloud why Page wouldn't stop talking about the Russia scandal on the airwaves.
"I genuinely hope, Carter, that you are innocent of everything because you're doing a lot of talking. It's either admirably bold or reckless," Hayes said. "But, um, I guess we'll find out."
Watch the full interview below.
Chris Sosa is an associate editor at AlterNet. His work has appeared in Mic, Salon, Care2, Huffington Post and other publications. Previously, he was a campaign specialist and media spokesperson for People for the Ethical Treatment of Animals. Follow him on Twitter @ChrisSosa.